créée le 2 mai 2009 et derniere mise a jour le 2 mai 2009


| | |
| --- | --- |
| marque | CADILLAC |
| modèle | Series 40-75 |
| finitions | Fleetwood Sedan 7 pass |
| année | 1 9 4 0 |
| quantité / prix | 956 Series75 / $3210 |
| carrosserie | berline 4 portes 7 places |
| moteur/boite | V8 de 342cid - 135cv |
<<BARRETT-JACKSON>> ENCHERES DE SCOTTSDALE 2008 (Arizona)
hôte : <<BARRETT-JACKSON>> se dit lui même "the world's greatest collector car events" met aux enchères un bon millier de voitures en une semaine à Scottsdale (Arizona) tous les ans en janvier. Puis c'est au tour de Las Vegas, Palm Beach etc etc
voitures américaines : c'est 95% des propositions au marteau
photos : du webmestre du trombinoscar en janvier 2008
gamme Cadillac en 1940 : 62- 60S - 72 - 75 - 90
SERIES 62, carrosserie Fisher, 5903 exemplaires au total

COUPE 2 places à $1685
TOURING SEDAN 5 places à $1745
CONVERIBLE COUPE 2 places à $1795
CONVERTIBLE SEDAN 5 places à $2195

SERIES 60 SPECIAL, carrosserie Fleetwood, 4600 exemplaires au total

SPECIAL SEDAN 5 places à $2090, $2230 avec la séparation chauffeur
TOWN CAR 5 places de $3420 à $3820

SERIES 72, 1525 exemplaires au total

carrosserie Fisher,

TOURING SEDAN 5 places à $2670 et $2790 avec la séparation chauffeur et $2785 en 7 places
IMPERIAL SEDAN 5 places à $2915 - FORMAL SEDAN aux choix 5 ou 7 places à $3695

carrosserie Fleetwood,

BUSINESS TOURING SEDAN 9 places à $2690
BUSINESS TOURING IMPERIAL 9 places à $2824

SERIES 75, carrosserie Fleetwood, 956 exemplaires au total

12 variantes de carrosseries allant du SEDAN 5 places à $2995 au FORMAL SEDAN 7 places à $3995. Sans oublier l'exceptionnel TOWN CAR 7 places à $5115

MOTORISATION

toutes les series ci-dessus reçoivent le moteur V8 de 346cid développant 135cv à 3400t/mn (140 pour les Series 72 & 75)
la serie 90 ci-dessous reçoit elle, le moteur V16 de 431cid développant 185cv à 3600t/mn

SERIES 90, carrosserie Fleetwood, 315 exemplaires au total

12 choix personnalisables allant de $5140 pour le SEDAN 5 places à $7175 pour le TOWN CAR 7 places
CE QU'EN DIT LE COMMISSAIRE-PRISEUR
adjugé $67000
1940 CADILLAC SERIES 75 LIMOUSINE SEDAN V8/346 3SPEED MANUAL
Summary : Extensive 3-year frame-off restoration to original condition with every bolt and part removed and rebuilt/restored. 1 of only 166 built
Description : This very rare pre-war Cadillac 75 Series limousine/touring sedan may be the last 7523 in the world today, with only 166 built, almost three quarters of century ago. There is only a hand-full of these big 75/90 Series Cadillacs remaining from the pre-war era. It is a miracle to find one with the original 346 Flathead engine, 3-speed synchromesh transmission overhauled completely and operation like new as it was in 1939-40. This car was almost lost to the city, AKA Metal Soup, with some 46 other cars in a zoning dispute before it was purchased by Mark Sigler and went into its extensive 3 year frame-off restoration in the re-building and restoring the car to its original 1940 factory state. We only hope the new owner will enjoy and respect this car as a relic of history and leave it in the restored to original condition without serious modifications.
PHOTOS de la CADILLAC 40-75 FLEETWOOD SEDAN 7pass 1940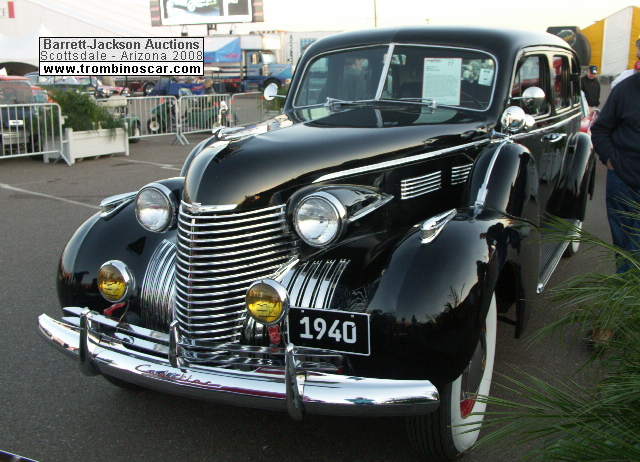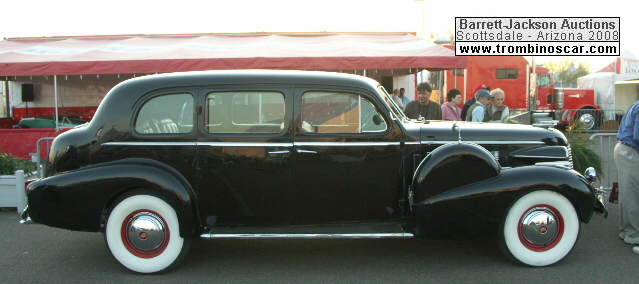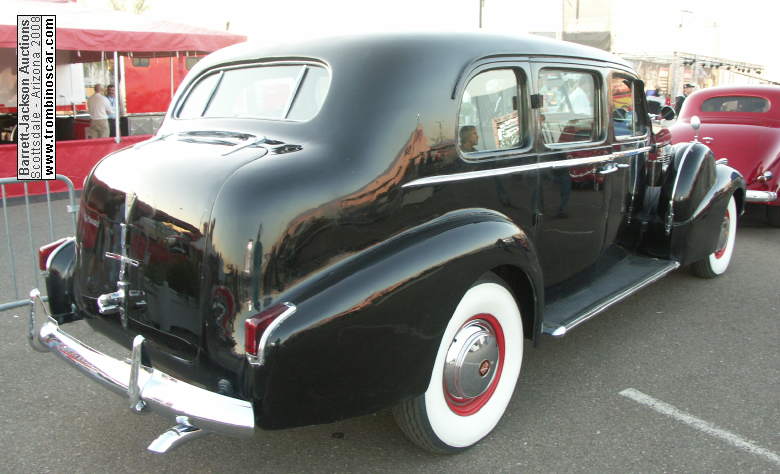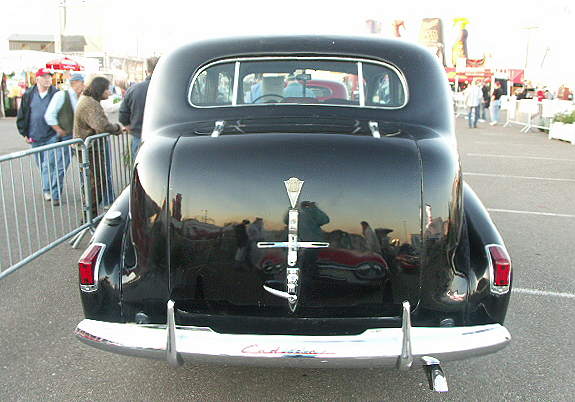 ;