créée le 20 mars 2005 et mise à jour le 20 mars 2005
marque

CATIVA

modèle

KIT REPLICA

finitions

Convertible
Châssis Pontiac Fiero

année

1 9 8 7

quantité / prix

/ $

carrosserie

cabriolet 2 portes 2 places

moteur/boite

4 cylindres - boîte auto
DU SITE D'ENCHERES <<E-BAY>> usa
hôte : e-bay, le fameux site d'enchères aux USA qui comprend toujours entre 1 et 2 millions d'objets à enchérir. C'est celui aussi qui a acheté notre iBazar national avec ses 4 à 600 mille objets aux enchères et qui est devenu ebay.fr
voitures américaines : il y en a toujours beaucoup avec de superbes photos sur le site américain. Le site français propose en général entre 2 et 4 pages d'objets et de voitures avec une certaine modestie pour les photos. Ceci va sans doute changer
photos : elles sont du propriétaire-vendeur d'Atlanta (Georgie)
Replica/Kit Makes : Cativa One of a Kind! Maybe? Automatic 4 - Cyl. 1987
Vehicle Description : $200,000.00 - Look on a fantastic replica of one of the world most expensive and beautiful sports cars. This car was build as a special order on a 1987 pontiac fiero and the actual milage is unknown. Everything works great and the looks you get says you know what a fine automobile experience is all about. This car was orginally purchased as part of my collection and my wife loves the car. The problem is that we having to sell some of the jewels because of a loss lease on one of our buildings.
This is a convertiable automobile and does not come with a top and that makes it ever more special because it tells you that it was hand built. This is not a problem because I have several cars where I just had a snap top install at a few hundred dollars including labor.
PHOTOS DE LA CATIVA CONVERTIBLE 1987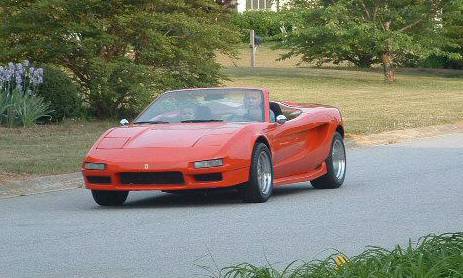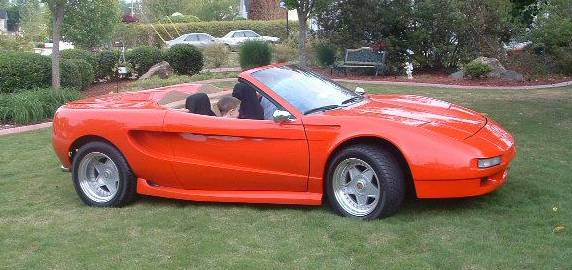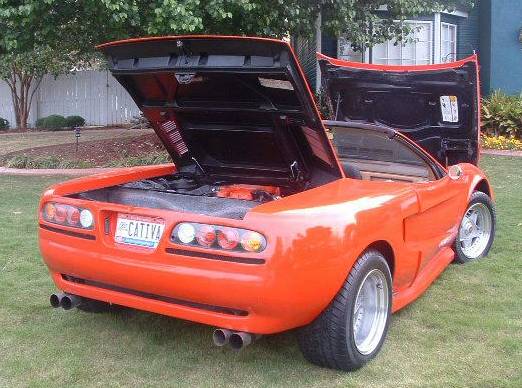 des sites de http://www.mainguet.com