fiche créée le 26 mai 2008 et derniere mise à jour le 26 mai 2008


| | |
| --- | --- |
| marque | FORD |
| modèle | 50 - V8 |
| finitions | 1/2 Ton Pickup |
| année | 1 9 3 5 |
| quantité / prix | 18 095 exemplaires / $480 |
| carrosserie | pickup 2 portes 2 places |
| moteur/boite | V8 de 221cid - 85cv |
<<BARRETT-JACKSON>> ENCHERES DE SCOTTSDALE 2008 (Arizona)
hôte : <<BARRETT-JACKSON>> se dit lui même "the world's greatest collector car events" met aux enchères un bon millier de voitures en une semaine à Scottsdale (Arizona) tous les ans en janvier. Puis c'est au tour de Las Vegas, Palm Beach etc etc
voitures américaines : c'est 95% des propositions au marteau
photos : du webmestre du trombinoscar en janvier 2008
PRODUCTION UTILITAIRES 1935
Gamme de l'année avec moteur V8 de 221cid et 85cv - model DeLuxe en général +$25
quantité inconnue si non précisée
SEDAN DELIVERY

117 MODEL 40 STANDARD à $560
8 257 MODEL 68 DELUXE à $585

MODEL 50 de 1/2 Ton

CHASSIS CABINE à $455 et DRIVEAWAY CHASSIS à $360
PANEL à $565 et DELUXE PANEL à $580
18 095 CLOSED CAB PICKUP à $480

MODEL 51

de 1Ton à 1 1/2 Ton
CHASSIS à $500 et CHASSIS CAB à $595
CE QU'EN DIT LE COMMISSAIRE PRISEUR
adjugé $26000
1935 FORD 1/2 TON PICKUPV8 351 CI 3SPEED
Summary : Older but complete restoration with complete documentation. Driven 50 miles since restoration.
Description :The 1935 Ford 1/2 Ton truck may well be the most beautiful truck ever to come out of Detroit. This is a 12-year-old restoration and remains in excellent condition. It is original with a flathead V8. The only addition is an extra tail light. The '35 Ford was the last of the wire wheeled trucks. Also, note the bowed front bumper and the contour of the rear fenders. The truck is ready to drive or display. It has been driven less than 50 miles since the restoration. This truck has complete documentation related to the restoration.
PHOTOS DU FORD V8 1/2 TON PICKUP 1935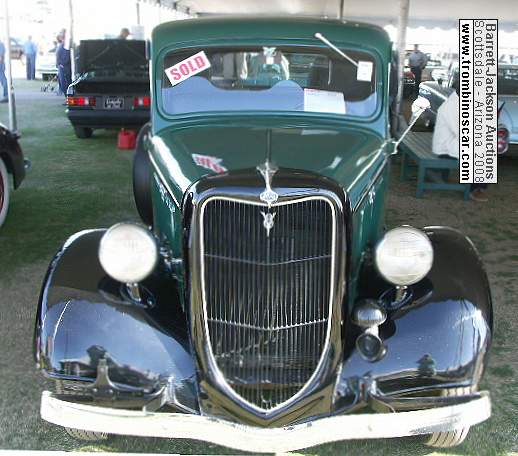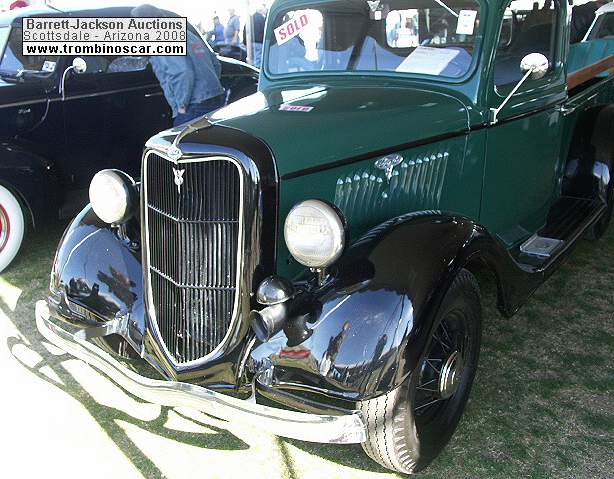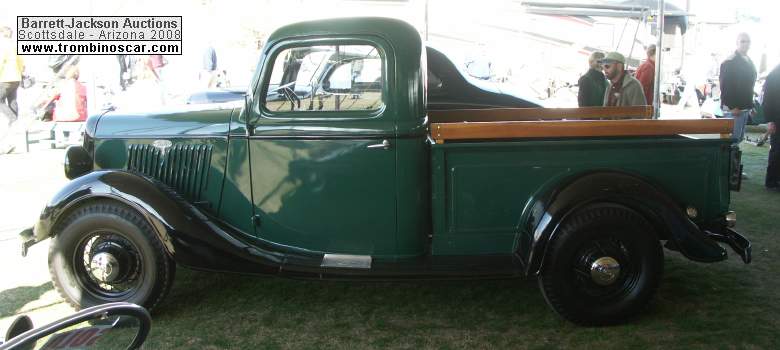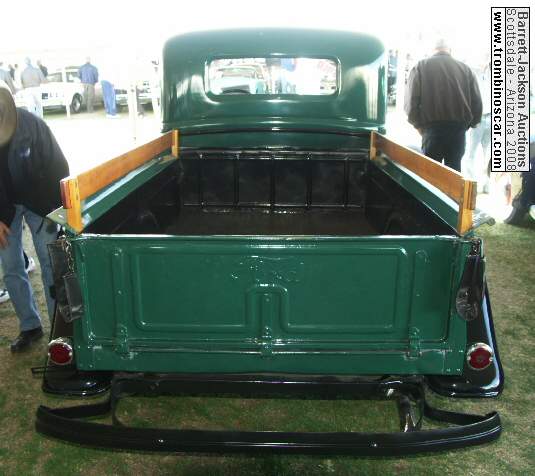 des sites de http://www.mainguet.com