cree le 12 mai 2009 et derniere mise a jour le 12 mai 2009

| | |
| --- | --- |
| marque | MERCURY |
| modèle | MONTEREY |
| finitions | (64C) Hardtop Coupe 2dr |
| année | 1 9 5 6 |
| quantité/prix | 42 863 exemplaires / $2630 |
| carrosserie | berline 2 portes sans montant 6 places |
| moteur/boite | V8 de 312cid - 210cv à 4600t/mn |
<<BARRETT-JACKSON>> ENCHERES DE SCOTTSDALE 2008 (Arizona)
hôte : <<BARRETT-JACKSON>> se dit lui même "the world's greatest collector car events" met aux enchères un bon millier de voitures en une semaine à Scottsdale (Arizona) tous les ans en janvier. Puis c'est au tour de Las Vegas, Palm Beach etc etc
voitures américaines : c'est 95% des propositions au marteauj
photos : du webmestre du trombinoscar en janvier 2008
La gamme 1956 Mercury comprend MEDALIST - CUSTOM - MONTEREY - MONTCLAIR

MEDALIST 4 choix

6 685 SEDAN HT 4 portes 6 places à $2458
x xxxx SEDAN 4 portes 6 places à $2313
11 892 COUPE HT 2 portes 6 places à $2389
20 582 SEDAN 2 portes 6 places à $2254
moteur V8 de 312cid développant 210cv à 4600t/mn carburateur quadruple corps et compression 8.0:1

CUSTOM 7 choix

12 187 SEDAN HT 4 portes 6 places à $2555
15 860 SEDAN 4 portes 6 places à $2410
16 343 SEDAN 2 portes 6 places à $2351
20 857 COUPE HT 2 portes 6 places à $2485
2 311 CONVERTIBLE 2 portes 6 places à $2712
8 478 STATION WAGON 4 portes 6 places à $2722
9 292 STATION WAGON 4 portes 9 places à $2819
moteur V8 de 312cid développant 2105cv à 4600t/mn carburateur quadruple corps et compression 8.0:1

MONTEREY 5 choix

10 726 SEDAN HT 4 portes 6 places à $2700
11 765 SEDAN SPORT 4 portes 6 places à $2652
26 735 SEDAN 4 portes 6 places à $2555
42 863 COUPE HT 2 portes 6 places à $2630
13 280 STATION WAGON 4 portes 8 places à $2977
moteur V8 de 312cid développant 210cv à 4600t/mn carburateur quadruple corps et compression 8.0:1

MONTCLAIR 4 choix

24 493 SEDAN HT 4 portes 6 places à $2835
9 617 SEDAN SPORT 4 portes 6 places à $2786
50 562 COUPE HT 2 portes 6 places à $2765
7 762 CONVERTIBLE 2 portes 6 places à $2900
moteur V8 de 312cid développant 210cv à 4600t/mn carburateur quadruple corps et compression 8.0:1
CE QU'EN DIT LE COMMISSAIRE-PRISEUR
adjugé $29500
1956 MERCURY MONTEREY HARDTOP V8 AUTOMATIC
Summary : One owner Mercury Monterey hardtop sold new in Hollywood, CA. Frame-off restoration done in 2000. 77,750 original miles.
Description : This is a very cool Mercury with a unique history. It is a one owner car and originally sold new in Hollywood, CA. The owner used it as his weekend drag racing toy at the Saugus and San Fernando drag strips. The car was tuned and maintained by a repair shop owned by the man's brother and was running on a Super-charged small block until 1970 when it gave up the ghost. As a replacement, they found a 430cid '59 Mercury big block and put Lincoln internals in it to bump displacement to 462cid. He continued to race the car until 1987 when he retired it and put it in storage. In 2000, he undertook a full frame-up restoration that took two years to complete and was done to a very high standard with correct interior, redone original chrome, original AM radio, original heater, fender skirts and more. 62,923 original miles. This car is as fun to drive as it is to show.
PHOTOS DE LA MERCURY MONTEREY HARDTOP COUPE 2dr 1956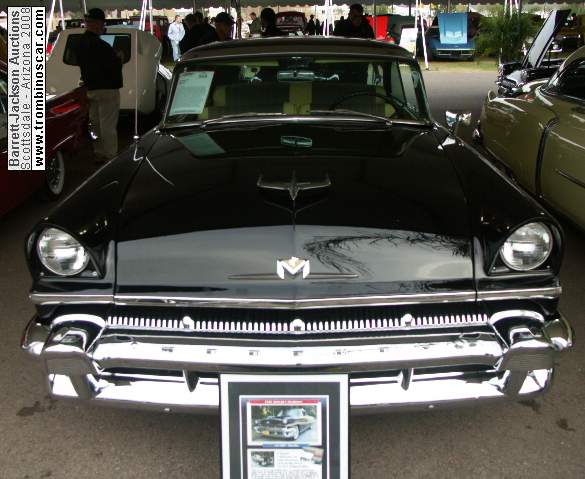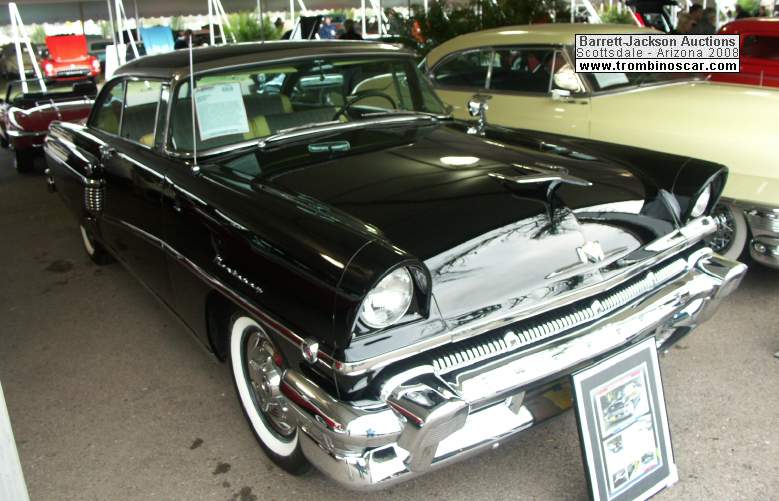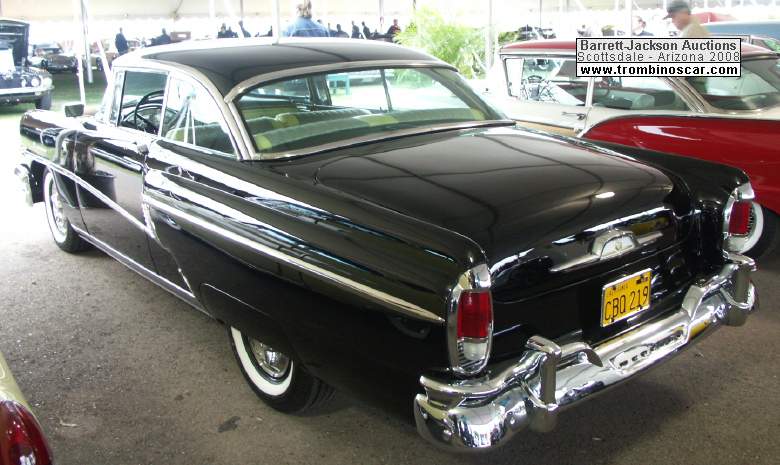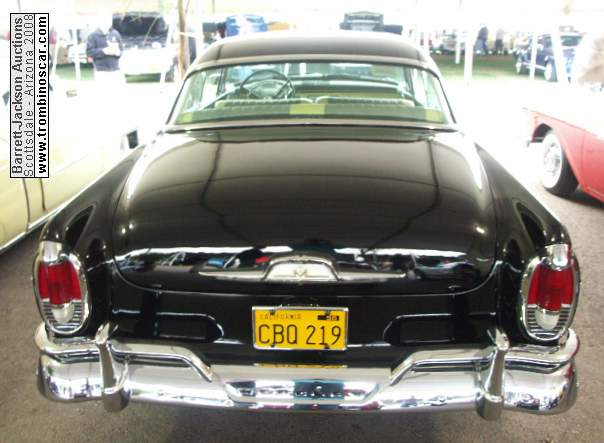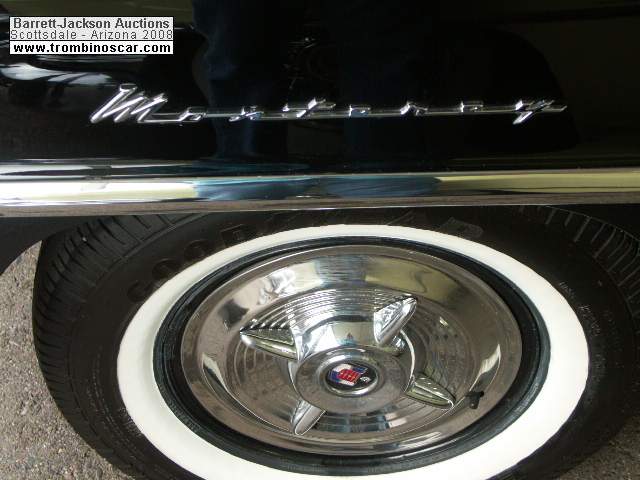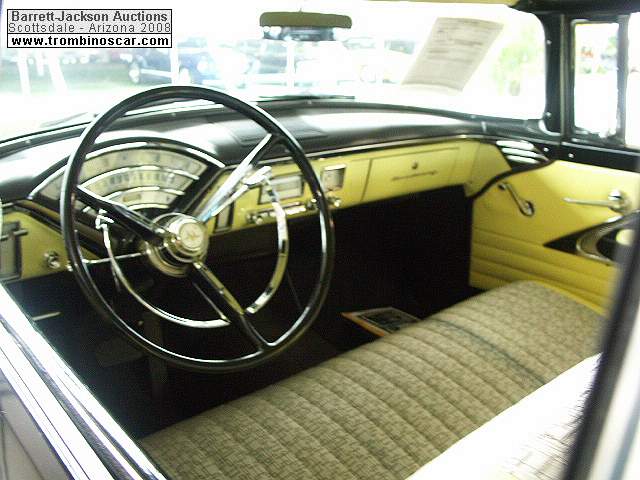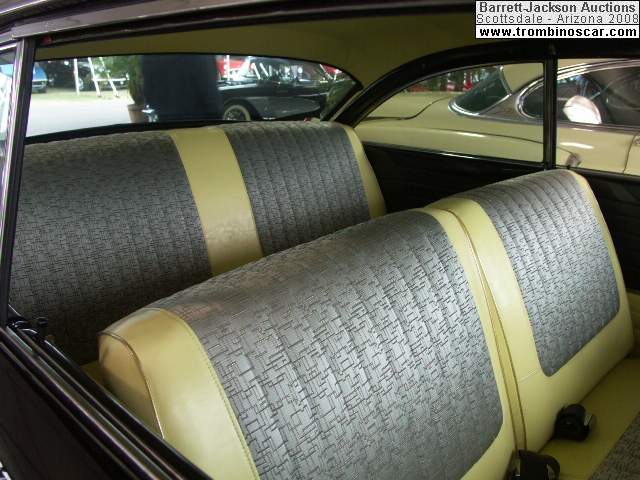 des sites de http://www.mainguet.com