créée le 1er février 2003 et mise à jour du 1er février 2003

| | |
| --- | --- |
| marque | MERCURY |
| modèle | CYCLONE |
| finitions | (15) Fastback Coupe |
| année | 1 9 6 8 |
| quantité/prix | 12 260 exemplaires / $2768 |
| carrosserie | coupé 2 portes sans montant 5 places |
| moteur/boite | V8 de 302cid - 210cv à 4600t/mn |
DU SITE D'ENCHERES EBAY-USA
hôte : e-bay, le fameux site d'enchères aux USA qui comprend toujours plusieurs milliers de voitrures à enchérir. C'est celui aussi qui a acheté notre iBazar national et qui est devenu ebay.fr
voitures américaines : il y en a toujours beaucoup avec de superbes photos sur le site américain. Le site français propose en général entre 2 et 4 pages d'objets et de voitures avec une certaine modestie pour les photos. Ceci va sans doute changer
photos : elles sont du propriétaire-vendeur
Mercury produisait la gamme suivante : COMET, MONTEGO, CYCLONE, COUGAR, MONTEREY, MONTCLAIR, PARK LANE et STATION WAGON
les Series COMET
les Series MONTEGO
les SeriesCYCLONE existent en deux modèles, tous deux 2 portes 5 places

CYCLONE FASTBACK : 12 260 exemplaires à $2768
CYCLONE HT Coupe : 1 368 exemplaires à $2768
le moteur est un V8 de 302cid développant 210cv à 4600t/mn avec une compression de 9.0:1 et un carburateur double corps

les Series COUGAR existent en deux modèles, tous deux Coupe HT 2 portes 5 places

COUGAR : 81014 exemplaires à $2933
COUGAR XR7: 32712 exemplaires à $3232
le moteur est un V8 de 302cid développant 210cv à 4600t/mn avec une compression de 9.0:1 et un carburateur double corps

les Series MONTEREY existent en 4 carrosseries

30 727 SEDAN 4 portes 6 places à $3052
15 145 HARDTOP COUPE 2 portes 6 places à $3133
8 927 HARDTOP SEDAN 4 portes 6 places à $3207
1 515 CONVERTIBLE 2 portes 6 places à $3436
le moteur est un V8 de 390cid développant 265cv à 4400t/mn avec une compression de 9.5:1 et un carburateur double corps

les Series MONTCLAIR
les Series PARKLANE
les Series STATION WAGON
1968 Mercury Cyclone Drag Pack 396 BB 4speed
Vehicle Description : This is a vehicle I am listing for a friend so forward email him at silentj327@aol.com other mail will be forwarded to him. This is a 1968 Mercury Cyclone fast back with drag pack option, 4speed on the floor and a tachometer. Has a 396 gt motor (not a truck motor) with edelbrock performer RPM alluminum heads and intake with a crane cam, high volume oil pump, 428 heavy duty rods, new chromoly piston rings, arp rod bolts, windage tray, mallory ignition, holley 750 cfm carb, alluminum valve covers with matching cobra air cleaner. Edelbrock rates this set up at 400hp. The engine and engine bay is rebuilt, in 2002, and is extremely clean. New bolts, windshield wiper motor, and rewrapped wiring harness in the engine bay. Hooker headers with 3" side exhaust. Brand new KYB shocks, 750lb racing springs, new centerforce clutch and flywheel. New Optima red top battery in the trunk. 1-1/8" sway bar in front and 7/8" rear sway bar, Ford 9" 3.70 posi rear end. Has brand new 15" American Racing torque thrust-D with good year 15x9 all around. Handles awesomely hard to believe it is a 4000 lb 2 door. Interior is in good condition, dash is NOT cracked, original tach does not work (although is rare option) has oil pressure gague, new tach, and temperature gauge. Hood scoop, spoiler are new. New rotors, pads, brake lines and master cycinder. Has had it appraised at Evans Automotive in Columbus Ohio, following is the appraisel word for word.
This Mecury Cyclone is in good to fair cosmetic condition. Car has been repainted. Paint is shiny, but does have alot of orange peel. Manyspots have areas where paint is peeling off. Body panel fit is poor. Few dents/dings on car. Chrome shows some corrosion-rubber seals dryrotting. Door jambs have some rust holes and were not painted. This car has the desireable 390 engine (Bored out to 396) with 4-speed floor shifter transmission. Customer states all mechanicals have just been gone thru- engine bay is presented very well. Car appears to be in excellent mechanical condition. Interior is complete. Seats show some weat but have no rips or tears, car is in good overall condition and would make for a great driver. We would appraise this car at $8,500.00.
If you have no feedback or multi negitives combined with low feedback please email me with you name, address, phone #, location, and age. for approval to bid. Car is sold as is. This auction cost $80 so we want things to go smooth. You can email for a time to see or test drive this car before bidding, email for a time and location.
PHOTOS DE LA MERCURY CYCLONE FASTBACK COUPE 1968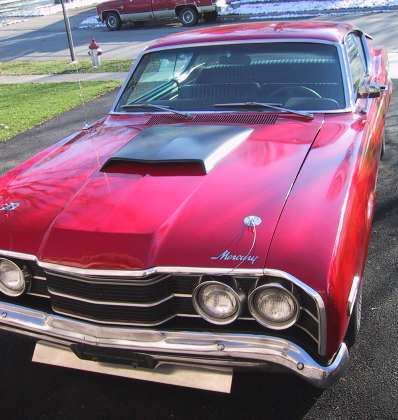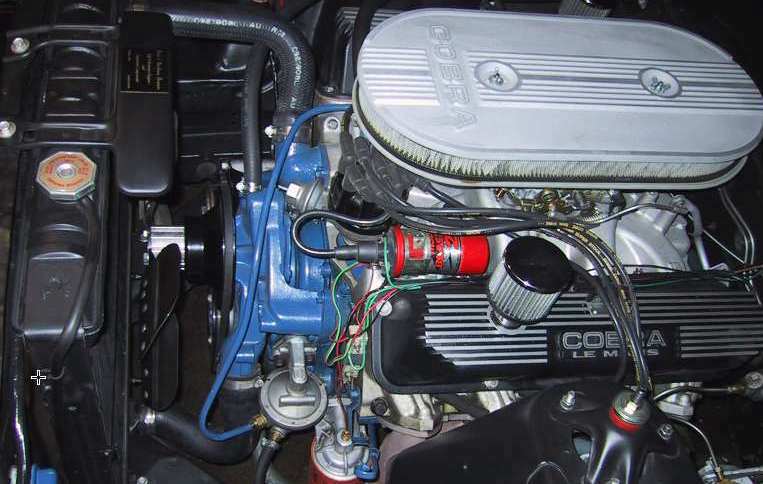 des sites de http://www.mainguet.com