créée le 18 mars 2005 et mise à jour le 18 mars 2005


| | |
| --- | --- |
| marque | AMERICAN BANTAM |
| modèle | - |
| finitions | Station Wagon Woody |
| année | 1 9 3 9 |
| quantité/prix | 317 exemplaires pour 1939 & 1940 / $ |
| carrosserie | familiale 2 portes 4 places |
| moteur/boite | 4 cyl - boîte 3 vitesses |
DU SITE D'ENCHERES <<E-BAY>> usa
hôte : e-bay, le fameux site d'enchères aux USA qui comprend toujours entre 1 et 2 millions d'objets à enchérir. C'est celui aussi qui a acheté notre iBazar national avec ses 4 à 600 mille objets aux enchères et qui est devenu ebay.fr
voitures américaines : il y en a toujours beaucoup avec de superbes photos sur le site américain. Le site français propose en général entre 2 et 4 pages d'objets et de voitures avec une certaine modestie pour les photos. Ceci va sans doute changer`
photos : elles sont du propriétaire-vendeur de Morgan Hill (Californie)
1939 American Bantam Station Wagon Woodie Woody 2 doors - Transmission Manual - 4 - Cyl.
Vehicle Description : 1939 American Bantam Station Wagon. I am the 5th owner. I purchased the car from Norman Booth. Bantam produced 317 of these wagons in 1939 and 1940. The Bantam Wagon Registry shows about 25 or less of these in existence today. You will not find a more original Bantam Station Wagon than this. This one will definately get a lot of attention at the local car show or woodie get together. Nearly all of the Bantam wagons known to exist have new wooden bodies. This one is VIN 64716. The car has a 3 speed transmission and a 45 cubic inch engine (still has original motor) which develops 20 horsepower. It weighs approximately 1,400 pounds and is just over 11 feet long. The maple wood body was manufactured by the Mifflinburg Body Company. Bantam advertised these to get nearly 60 miles to the gallon. This vehicle is available for inspection prior to auction close.
Vehicle Condition : This Bantam is in very good condition. Most of the wood on the Mifflinburg body is orginal. The decal you see in the picture is the original Mifflinburg decal as is the Bantam decal on the tailgate. The paint is not orignal but is in very good shape. The underside is clean and shows no rust. Canvas top was replaced within the last few years. This car drives nice and in October 2004 completed a 40+ mile cruise with the PBAC Bantam Club. Engine runs smooth and does not smoke. Tillotson carb was recently rebuilt. Tires are 1 year old and have less than 200 miles on them. All chrome is in great condition. Hubcaps are original (not reproductions). It appears the fan belt on this is original too (it says Bantam). This wagon comes complete with its original heater although it's not currently installed. The 6 volt electronics are in great shape and all lights work. Headlights are original Corcoran Brown units. Also have the original canvas covers for the back side windows.
PHOTOS de la AMERICAN BANTAM STATION WAGON WOODY 1939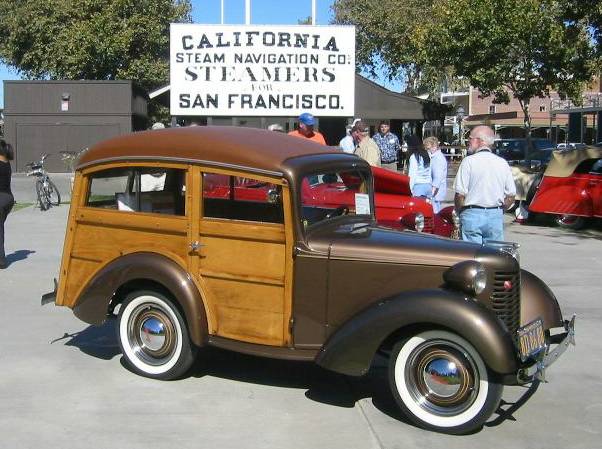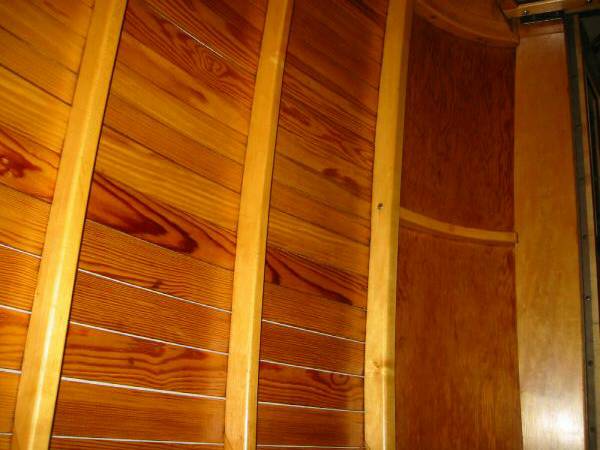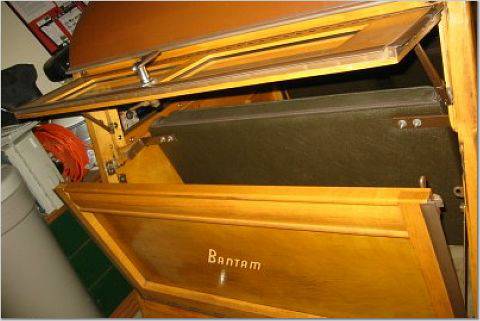 CLIQUEZ
sur votre choix
des sites de http://www.mainguet.com