créée le 8 mai et dernière mise à jour le 8 mai 2008

C O R V E T T E
1973

<<BARRETT-JACKSON>> ENCHERES DE SCOTTSDALE 2008 (Arizona)

hôte : <<BARRETT-JACKSON>> se dit lui même "the world's greatest collector car events" met aux enchères un bon millier de voitures en une semaine à Scottsdale (Arizona) tous les ans en janvier. Puis c'est au tour de Las Vegas, Palm Beach etc etc
voitures américaines : c'est 95% des propositions au marteau
photos : du webmestre du trombinoscar en janvier 2008
CE QU'EN DIT LE COMMISSAIRE-PRISEUR
lot 1265.1 adjugé $30000
1973 CHEVROLET CORVETTE "MUD BOGGER"
Summary : Jesse and his team created a suped-up, mud-spitting off-road dragster with a 1973 Corvette whose engine is only a 454 Chevy big block. This thing is so wrong it's right. Here's mud in your eye. Sold on a Bill of sale. Special conditions apply.
Description : If Jesse and his team are going to create a suped-up, mud-spitting off-road dragster, they're going to start it off right: with a 1973 Corvette whose engine is nothing other than a 454 Chevy big block. The cars moving parts include custom front and rear drive shafts. Sprockets for the chain drive were welded to output shaft and front-drive shaft. Additional machine parts included a 5-gallon aluminum fuel cell. Body modifications were done to the wheel wells by slightly enlarging them to accommodate the tires. The team's biggest challenge was creating a 4-wheel drive chassis that is as light as possible, yet strong enough to take a beating. THE TEAM: Jesse James, custom-bike builder/designer, West Coast Choppers, Long Beach, CA, John Best, Corvette mechanic, Brea, CA, Dave Collier, electrician/desert racer, San Marcos, CA, Chuck Courty Jr., national mud-bogging champ, Pittsburgh, PA, Dick Guldstrand, racecar racer/builder/designer and Corvette expert, Guldstrand Engineering, Burbank, CA, Bobby McCurdy, fabricator, Henderson, NV, Mike Stapleton, head mechanic, Wilson Motor Sports, Bellflower, CA, and Don Vierstra, freelance artist, Buena Park, CA. VEHICLE SPECS: Engine: 454 Chevy big block; Pistons: Chevy stock (eight); Camshaft: Edelbrock Performer from Jeg's; Induction: Edelbrock Performer carburetor/intake manifold from Jeg's; Ignition: HEI; Exhaust: Hooker flanges, zoomie headers by Jesse (chromed); Transmission: 400 Turbo; Converter: 2,200 rpm stall; Drive Shaft: custom fabricated with chain drive and jack shaft to front axle (4-wheel drive); Rear Axle: Ford 9"; Front Axle: 1984 Toyota 4Runner front end purchased from junkyard. Steering: original Corvette steering box turned 90 degrees to link up with Toyota front end. Front Suspension: racing air shocks from King Shocks, custom-fabricated linkage. Rear Suspension: racing air shocks from King Shocks, custom-fabricated four-link with panhard bar. Front Tires: Mickey Thompson Baja Claw 33x13.50-15LT; Rear Tires: Mickey Thompson Baja Claw 35x15.50-15LT; Wheels: Mickey Thompson Challenger 15x29. Interior: The bulk of the original interior was removed. A custom-fabricated roll cage was installed. Stock seats were replaced with Cobra racing seats from Subé Sports. A nitrous tank from Nitrous Express was mounted in the storage space. Electronics: Nitrous was wired to the horn; a nitrous purge was mounted on a Maltese-cross template under the dash. Body: The original Corvette fiberglass body was only slightly modified; the hood was removed. Paint: House of Kolor white-sealer base coat, then a blend of 12 different colors created with true-blue pearl, magic-blue pearl and snow-white pearl. Height: 52"; Width: 69"; Length: 185"; Ground Clearance: 8"; Weight: 3,000 pounds.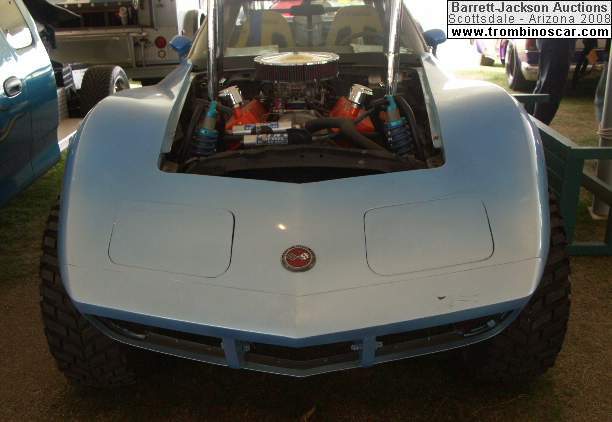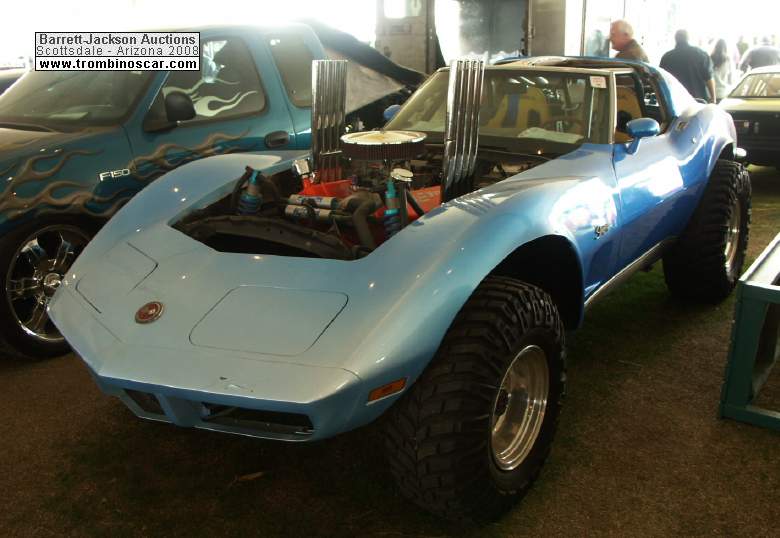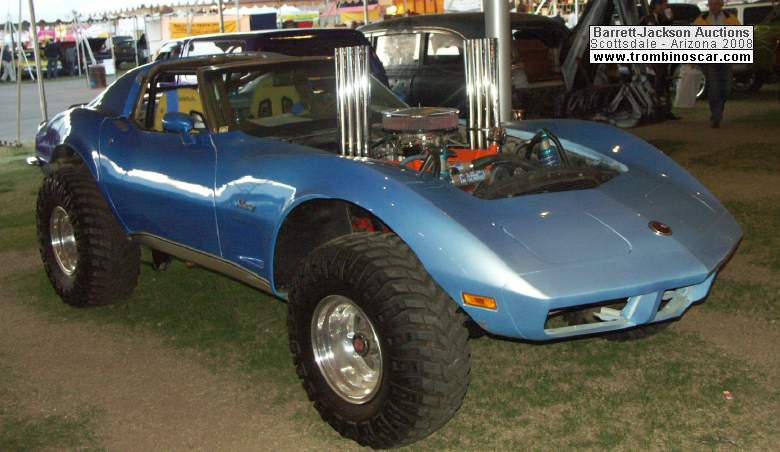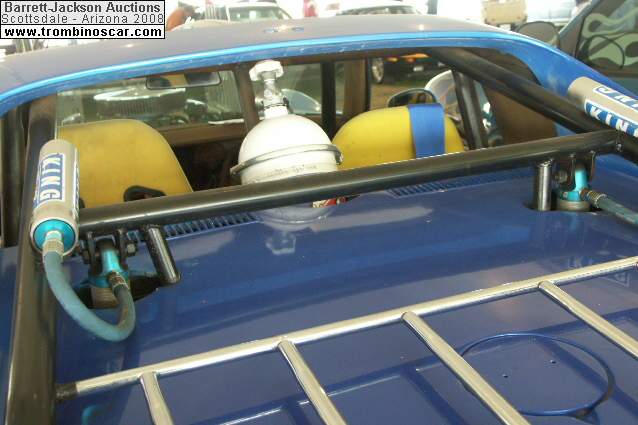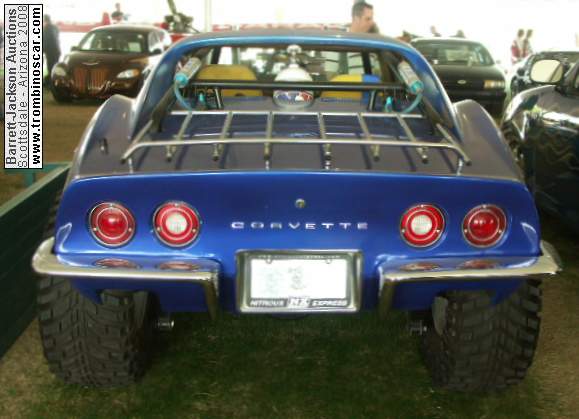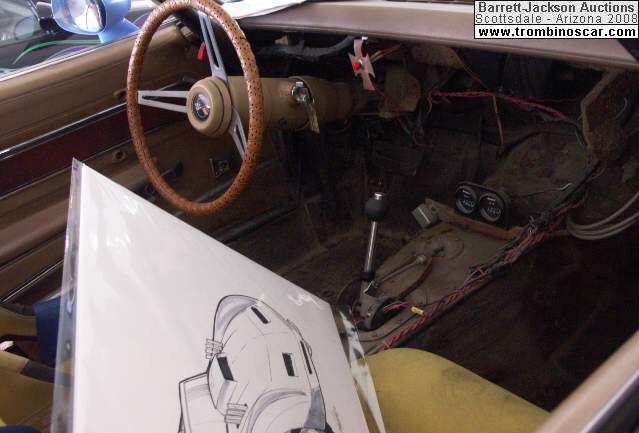 | | | |
| --- | --- | --- |
| | ou | |

un site de https://trombinoscar.com