créée le 8 mai et dernière mise à jour le 8 mai 2008

F O R D
1954

<<BARRETT-JACKSON>> ENCHERES DE SCOTTSDALE 2008 (Arizona)

hôte : <<BARRETT-JACKSON>> se dit lui même "the world's greatest collector car events" met aux enchères un bon millier de voitures en une semaine à Scottsdale (Arizona) tous les ans en janvier. Puis c'est au tour de Las Vegas, Palm Beach etc etc
voitures américaines : c'est 95% des propositions au marteau
photos : du webmestre du trombinoscar en janvier 2008
CE QU'EN DIT LE COMMISSAIRE-PRISEUR
lot 1531 adjugé $13000
1954 FORD WAGON CUSTOM "ALL STAR BUILD"
Summary : The top builders of the Monster Garage series were assembled to transform mom's old station wagon into the most penultimate build ever to hit the air. And the street. Sold on a Bill of Sale only. Special conditions apply.
Description : In the final episode, Monster Garage did not disappoint. Jesse and his team took on the task of converting your mom's old station wagon, (the old long cars driving all around suburbia before the days of minivans and SUV's) and turned it into one killer Monster Garage creation. And, to celebrate the series and phenomenon that is Monster Garage, all the best builders from the last four years tackled this project. This all-star team of fabricators, welders, engine guys and automotive wizards made this the most penultimate build ever to hit the air, and the street. The team chopped the top 3 1/2", which turned out to be the biggest challenge. The builders did not want to make the Oldsmobile look squashed and they wanted to keep the profile correct to the design by making the car look as streamlined as possible. The body was then sectioned 4"; the front fenders were raised 2". The Oldsmobile headlights were frenched, as well as the Oldsmobile taillights. Slanted door posts and c-pillars were also crafted. The roof center was lowered and sectioned 2 extra". Scoops were cut into the front of the quarter panels, and 1953 mercury side spears were added. The wagon also includes "dual frenched" antennas. VEHICLE SPECS: Height: 52"; Width: 67"; Length: 189"; Ground Clearance: Variable. With the air bags deflated, you could squash a cigarette butt. Weight: Approximately 3,200 pounds. Hydraulics: 4-wheel air ride suspension with triangulated 4-link in rear was added, along with an A-arm suspension with air bags in front. The air bags are controlled by a remote control unit. Special Welds: The body was Mig welded. The roof was hammer welded with some additional Tig welding on the chassis. Moving Parts: A Fuel Injected Chevy LS1 out of a late model Corvette was installed with an estimated 475hp engine. The rear end is a Ford rear end with a 3:55 gear ratio. Additional Acquired or Machined Parts: CNC machined hydraulic clutch and brake master combo, handmade grille shell and grille, custom-made driveshaft and gear shifter. The rims were also custom machined by Oasis Wheels.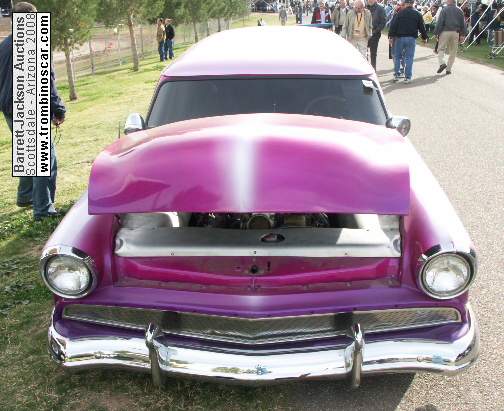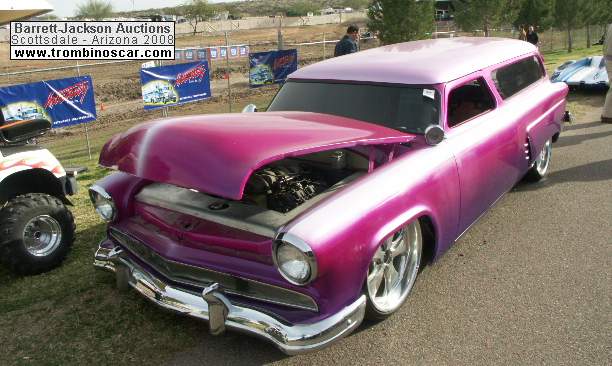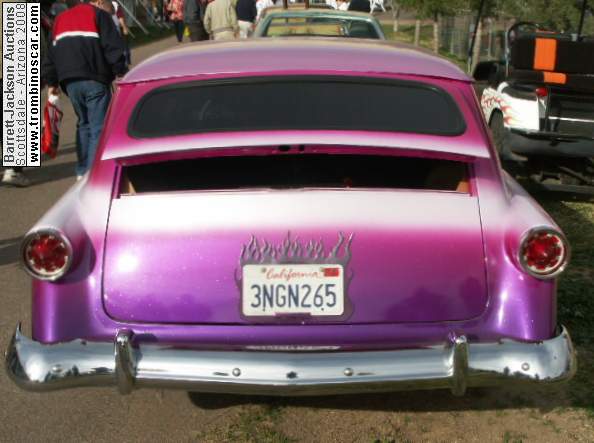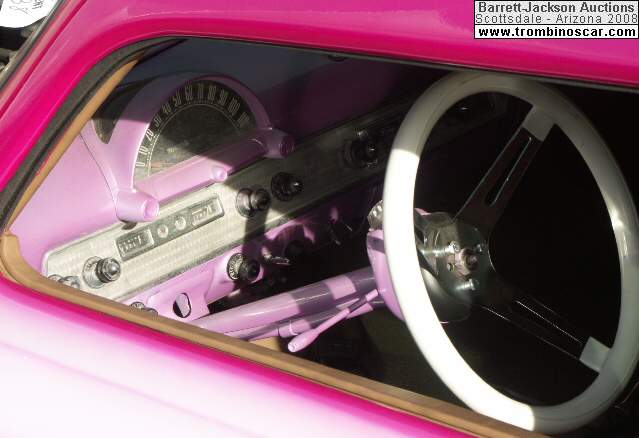 | | | |
| --- | --- | --- |
| | ou | |

un site de http://www.mainguet.com