créée le 3 novembre 2007 et mise à jour du 3 novembre 2007


| | |
| --- | --- |
| marque | PACKARD |
| modèle | model 633 |
| finitions | Standard Eight Club Sedan |
| année | 1 9 2 9 |
| quantité/prix | 17 060 exemplaires / $2685 |
| carrosserie | berline 2 portes 5 places |
| moteur/boite | 8 cylindres de 319,2cid - 90cv |
<<BARRETT-JACKSON>> ENCHERES DE SCOTTSDALE 2007 (Arizona)

En 1929, nous sommes à la 6e Series
STANDARD EIGHT

moteur 8 cylindres de 319,2cid développant 90cv à 3200t/mn
exemplaires sortis depuis août 1928
model 626 en 3 carrosseries : Sedan 5 places ($2285) Coupe 2 à 4 places ($2350) et Convertible Coupe 2 à 4 places ($2425)

26 070 voitures produites au total

model 633 en 7 carrosseries : Phaeton 5 places ($2385), Runabout 2 à 4 places ($2385), Touring 7 places ($2485), Sedan 7 places ($2685), Sedan limousine 7 places ($2785), Club sedan 5 places ($2685) et Coupe 4 places ($2575)

17 060 voitures produites au total

SPEEDSTER EIGHT

moteur 8 cylindres de 384,4cid développant 130cv à 3200t/mn
exemplaires sortis en 1929
model 626 Phaeton 4 places et Roadster 2 à 4 places

prix inconnu et 70 exemplaires produits au total

CUSTOM EIGHT

moteur 8 cylindres de 384,8cid développant 1050cv à 3200t/mn
exemplaires à compter du 1er août 1928
model 640 en 9 carrosseries : Runabout, Phaeton, Coupe, Touring, Convertible Coupe, Coupe, Club Sedan, Sedan et Sedan Limousine

prix s'étageant de $3175 à $3850
9 801 voitures produites au total

DELUXE EIGHT

moteur 8 cylindres de 384,8cid développant 1050cv à 3200t/mn
exemplaires à compter du 1er septembre 1928
model 645 en 9 carrosseries : Runabout, Phaeton, Coupe, Touring, Convertible Coupe, Coupe, Club Sedan, Sedan et Sedan Limousine

prix s'étageant de $4585 à $5985
2 061 voitures produites au total
CE QU'EN DIT LE COMMISSAIRE-PRISEUR
1929 PACKARD 633 OPERA COUPE
320cid 8cyl - 3-SPEED MANUAL - 90hp
Description : This restored Opera coupe series 633 rides on a 133.5 inch wheel base and weighs 4,220 pounds. It sold new at the factory in a base model for $2,735, and it still has its original 320 cubic inch factory installed motor. The unique and elegant interior of the rare opera coupe model is something to behold, right down to the built-in make-up case with beveled mirror on the inside of the door for the lady. The "Packard Marque" is one of the most sought after "full classics," as defined by the Classic Car Club of America. It's a great investment for any car collector!
PHOTOS DE LA PACKARD 633 STANDARD EIGHT CLUB SEDAN 1929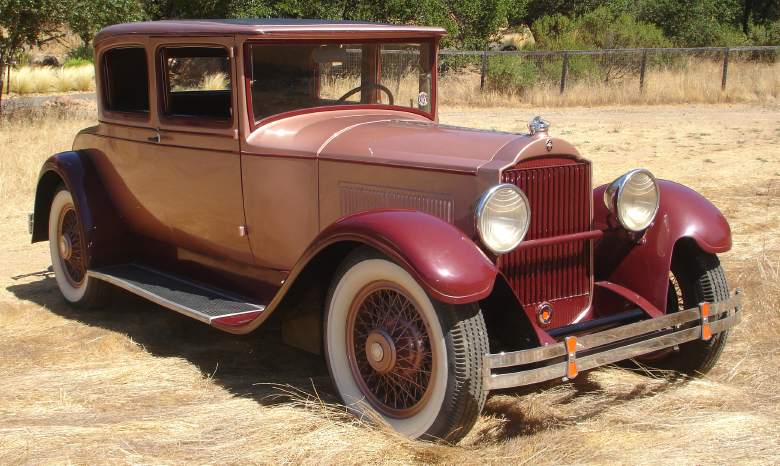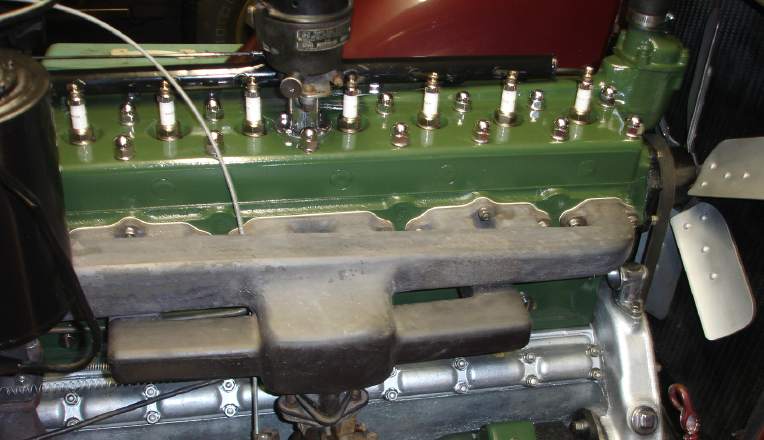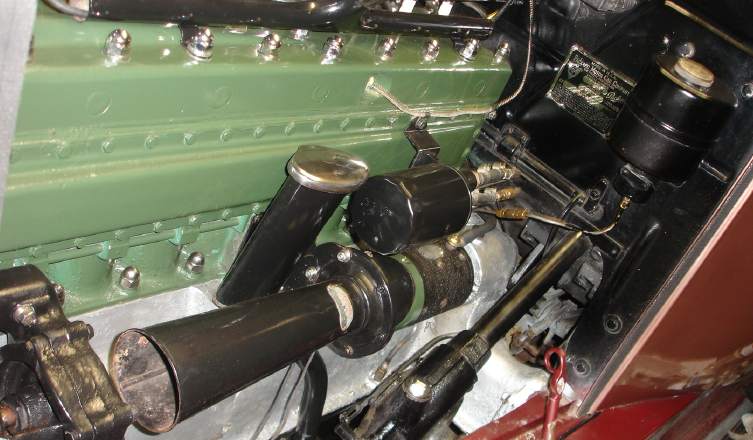 | | | | | |
| --- | --- | --- | --- | --- |
| | ou | | ou | |
| 1899/1936 | | 1937/1958 | | des sites de http://www.mainguet.com |