cree le 20 avril 2010 et derniere mise a jour le 20 avril 2010


| | |
| --- | --- |
| marque | PACKARD |
| modèle | LINE |
| finitions | Carribean Custom 400 Convertible |
| année | 1 9 5 4 |
| quantité/prix | 400 exemplaires / $6100 |
| carrosserie | cabriolet 2 portes 6 places |
| moteur/boite | 8cyl en ligne de 359cid - 212cv |
<<BARRETT-JACKSON>> ENCHERES DE SCOTTSDALE 2008 (Arizona)
hôte : <<BARRETT-JACKSON>> se dit lui même "the world's greatest collector car events" met aux enchères un bon millier de voitures en une semaine à Scottsdale (Arizona) tous les ans en janvier. Puis c'est au tour de Las Vegas, Palm Beach etc etc
voitures américaines : c'est 95% des propositions au marteau
photos : du webmestre du trombinoscar en janvier 2008
27307 Packard produites en 1954

Packard ne fonctionnait pas comme les autres constructeurs qui avaient le besoin d'un millésime nouveau tous les ans. Mais il s'est mis au diapason dès l'année 1951 pour la 24th series. Et cette année 1954 fut même appelée la 54th series comme l'année. Il y a moins de ventes mais la gamme est beaucoup plus complexe et complète
Elle se composait alors de : CLIPPER - CAVALIER - PACKARD LINE - PACKARD PATRICIAN
CLIPPER

en finition STANDARD, moteur 8 cyl en ligne 288cid de 150cv

1882 véhicules pour l'année, deux carrosseries 6 places
sedan 4dr (970 ex à $2594), sedan 2dr Club (912 ex à $2544)

en finition DELUXE, moteur 8 cyl en ligne 327cid de 165cv

trois carroseries 6 places

sedan 4 portes: 7610 ex à $2695
sedan 2 portes Club: 1470 ex à $ 2645
Speedster 2 portes: 1336 ex à $2830

en finition SUPER, moteur 8 cyl en ligne 327cid de 165cv

deux carroseries 6 places

sedan 4 portes: 6270 ex à $2815
sedan 2 portes Club: 887 ex à $ 2765

en finition PANAMA, moteur 8 cyl en ligne 327cid de 165cv

deux carrosseries 6 places deux portes

Business Coupe: 5467 ex de prix suivant aménagements
Sport Coupe HT: 3618 ex à $3125

CAVALIER, moteur 8 cyl en ligne 327cid de 185cv

2580 véhicules pour l'année pour une seule carrosserie
sedan 4 portes 6 places vendu $3344

PACKARD LINE, moteur 8 cyl en ligne 359cid de 212cv

en finition PACIFIC

HT Coupe 2 portes 6 places: 1189 ex à $3827

en finition PACKARD

Convertible 6 places: 863 ex à $3935

en finition CARIBBEAN CUSTOM

Custom Convertible 6 places: 400 ex à $6100

PATRICIAN

2 carrosseries en 4 portes 8 places

sedan: 65 ex à $6900
Limousine: 35 ex à $7250
CE QU'EN DIT LE COMMISSAIRE-PRISEUR
adjugé $141000
1950 PACKARD CARRIBEANCONVERTIBLE 8 3SPEED-AUTOMATIC
Summary : Totally redone including motor, transmission, suspension, brakes, hydraulic system, interior, top and paint. New or rebuilt everything.
Description : Never before offered for public sale. We are the second owners. The car took Third Place at Warren, Ohio in 1999 at the 100th Anniversary of Packard concours before the engine was detailed. All mechanics rebuilt or new including motor, transmission, starter, generator, all hydraulics, total suspension rebuild, new brakes and tires. All chrome and stainless redone. Original wheels were re-spoked with stainless by Dayton wire wheels. Drives wonderful at highway speeds. Tires new except for spare which is 7 years old. Has won People's Choice and was featured in the October 2003 "Classic Car" magazine.
PHOTOS DE LA PACKARD CARRIBEAN CUSTOM CONVERTIBLE 1954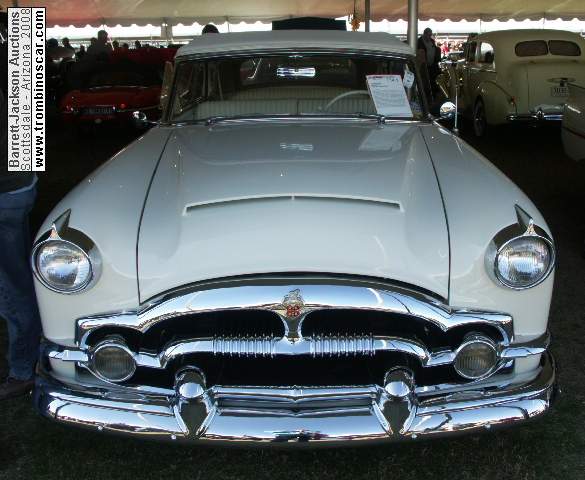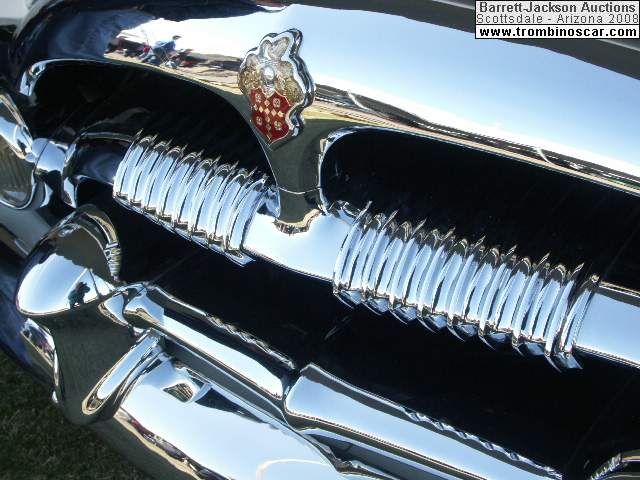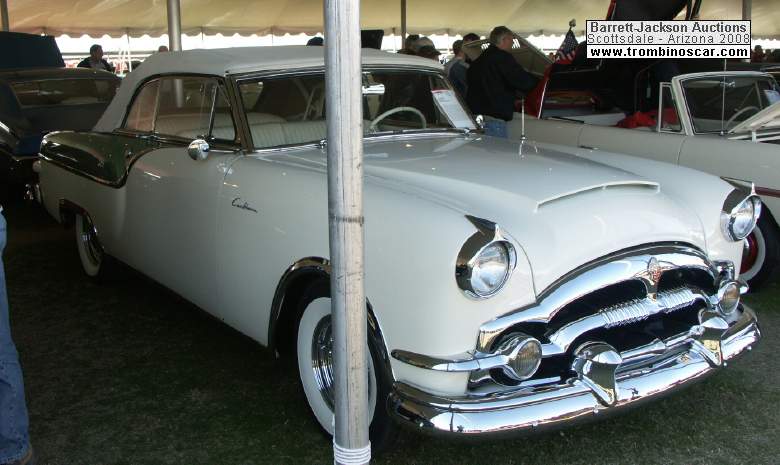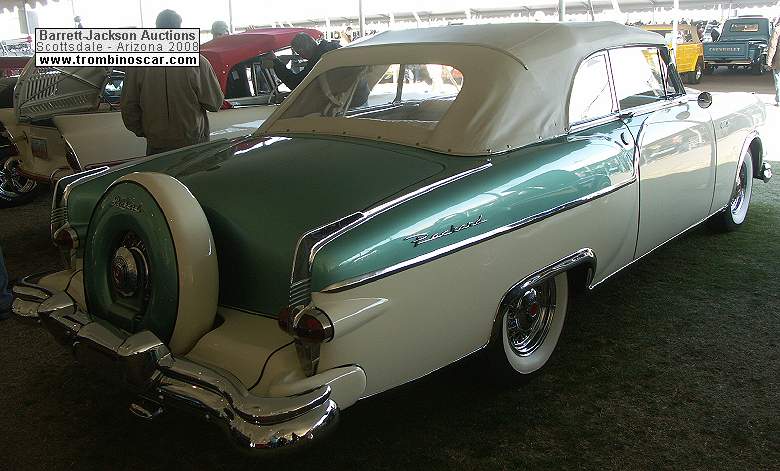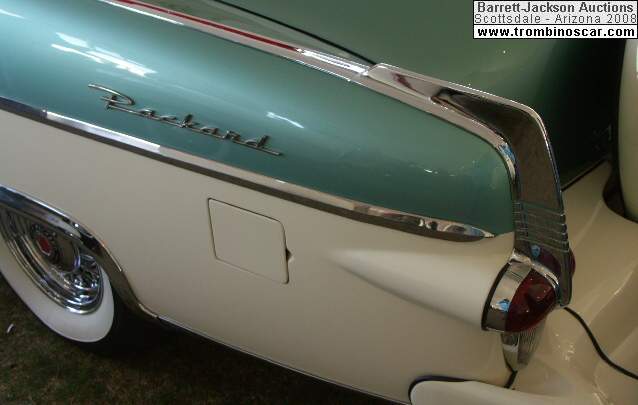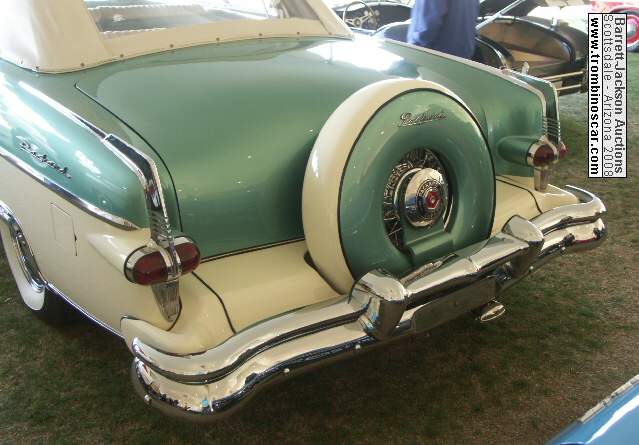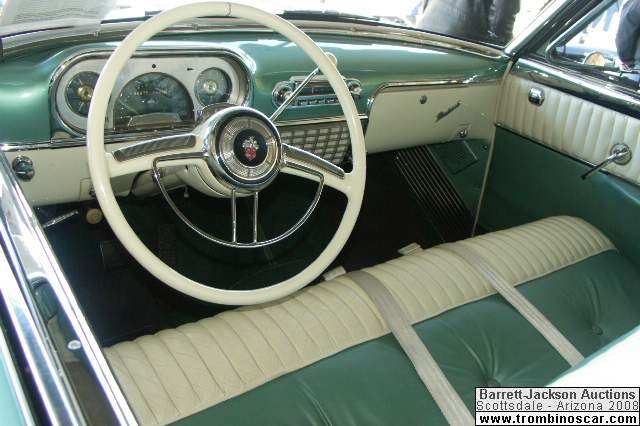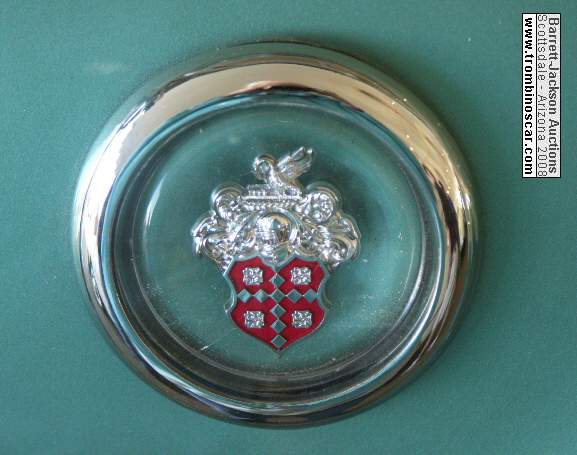 | | | | | |
| --- | --- | --- | --- | --- |
| | ou | | ou | |
| 1899/1936 | | 1937/1958 | | des sites de http://www.mainguet.com |