créée le 12 décembre 2006 et mise à jour le 12 décembre 2006

| | |
| --- | --- |
| marque | SHELBY-AMERICAN |
| modèle | MUSTANG |
| finitions | GT-350 Hardtop (Fastback) |
| année | 1 9 6 6 |
| quantité / prix | 1438 exemplaires / $4600 |
| carrosserie | coupé 2 portes 4 places |
| moteur/boite | V8 de 289cid développant 271cv |
<<ATLANTA MUSCLE CARS> de MARIETTA (Georgia - USA )

les années 1966 et 1967 voient chez Shelby les productions simultanées de SHELBY COBRA et de SHELBY MUSTANG
Pour 1966en Cobra

427 COBRA ROADSTER en 356 exemplaires sur trois années (1965 à 1967)

moteur V8 de 428cid développant 355cv à 5400t/mn, compression de 10.5:1, carburateur quadruple corps

Pour 1966 en Mustang , il y a l'alternative suivante:

SHELBY MUSTANG GT-350 HARDTOP en 1438 exemplaires à $4600

moteur 289cid développant 271cv préparé pour 306cv à 6000t/mn, compression 10,5:1, carburateur Holley quadruple corps

SHELBY MUSTANG GT350H HARDTOP en 936 exemplaires réservés à Hertz (service de location). Même moteur que ci-dessus
SHELBY MUSTANG GT350 CONVERTIBLE en 6 exemplaires réservés à Caroll Shelby, amis et employés
The Shelby Mustang was created in 1965 to allow the Mustang to compete sucessfully in SCAA racing. The 1966 Shelby GT 350 had functional side scoops and 1 289 cubic inch engine specially modified by Shelby to produce 306 hp. I
I In total, there were 1,379 1966 Shelby Mustang fastbacks produced in 1966 and 4 convertibles.
This particular Shelby had a list price of $3,721,143. It was purchased new on February 4th, 1967 in Maitland, FL by Patrick A. Houska. He was originally from Los Angeles, Ca.and was stationed at Sanford NAS, in Sanford FL.
The car stayed under the same ownership until W.R. Striaght from Odessa, FL bought it on Dec. 21, 1979.
He sold it Larry E. Dorsey Jr. on Jan 4, 1980 who took it apart for restoration.
It stayed under restoration until Steven C. & Debra J. Ames from Tampa, FL bought it on Mar 31, 1991 and completed the process. They had a frame-off restoration performed to original condition and it just recently received a freshen up.
DOCUMENTATION: American Shelby Registry & Shelby American Inc. Invoice.
ENGINE: Numbers matching, 289 cubic inch, 306 hp.TRANSMISSION: 4 Speed!!
REAR END: Detroit Locker (Limited Slip, Position Traction)
OPTIONS: AM Radio, fold down rear seat, aluminum 10 spoke wheels, koni shocks all the way around and factory headers.
PHOTOS de la AMERICAN SHELBY MUSTANG GT-350 FASTBACK 1966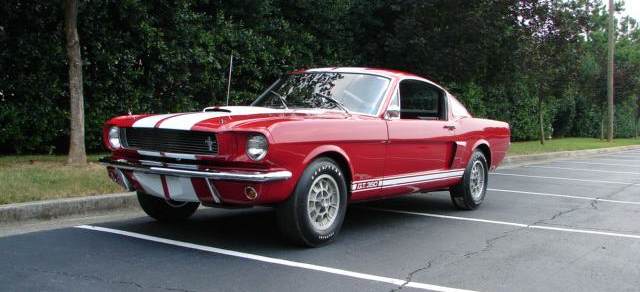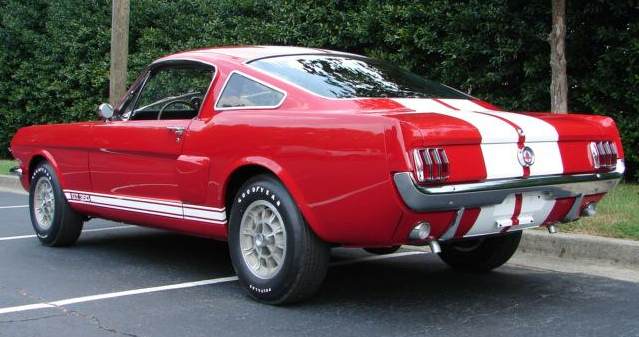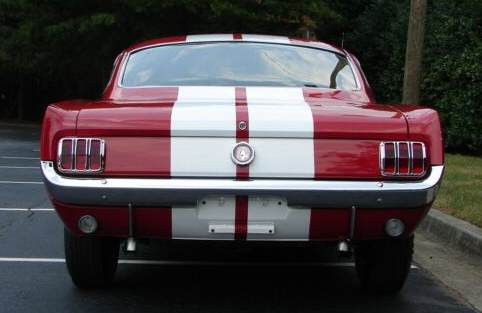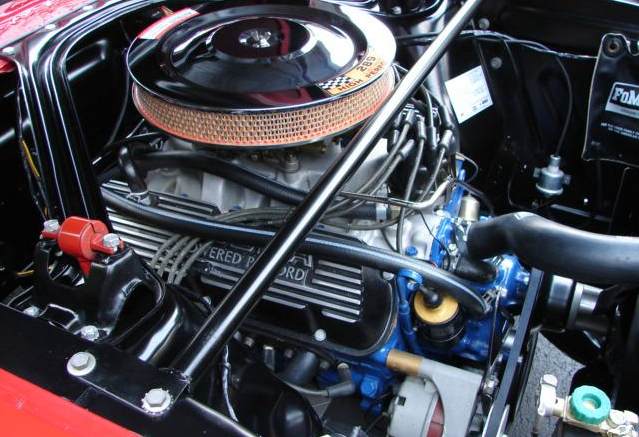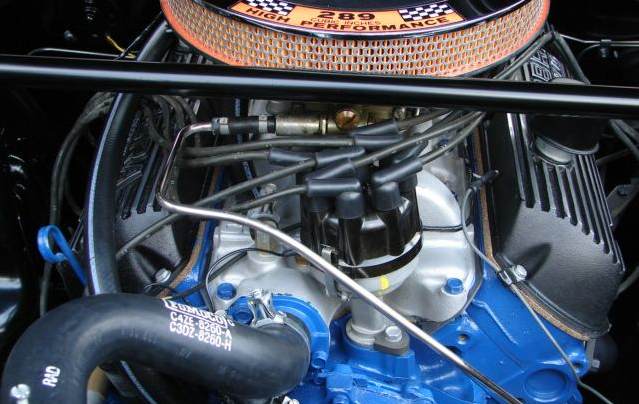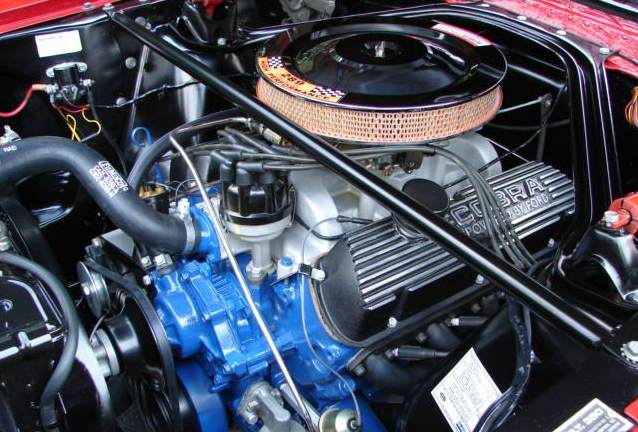 | | | |
| --- | --- | --- |
| | OU | |

des sites de http://www.mainguet.com