créée le

| | |
| --- | --- |
| marque | SHELBY-AMERICAN |
| modèle | MUSTANG |
| finitions | GT-500 Fastback |
| année | 1 9 6 9 |
| quantité / prix | 1 536 exemplaires / $4709 |
| carrosserie | coupé 2 portes sans montant 4 places |
| moteur/boite | V8 de 428cid développant 335cv |
<<BARRETT-JACKSON>> ENCHERES DE SCOTTSDALE 2008 (Arizona)
hôte : <<BARRETT-JACKSON>> se dit lui même "the world's greatest collector car events" met aux enchères un bon millier de voitures en une semaine à Scottsdale (Arizona) tous les ans en janvier. Puis c'est au tour de Las Vegas, Palm Beach etc etc
voitures américaines : c'est 95% des propositions au marteau
photos : du webmestre du trombinoscar en janvier 2008
PRODUCTION SHELBY MUSTANG 1969
Chez Shelby, l'année 1969 marque le retour aux deux series différentes, chacune en deux carrosseries

SHELBY MUSTANG GT-350

moteur 351cid développant 290cv à 4800t/mn
compression 10,7:1, carburateur Autolite quadruple corps

1085 Coupe HT à $4434
194 Convertible à $4753

SHELBY MUSTANG GT-500

moteur 428cid développant 335cv à 5400t/mn
compression 10,6:1, carburateur Holley quadruple corps

1536 Coupe HT à $4709
335 Convertible à $5027
CE QU'EN DIT LE COMMISSAIRE PRISEUR
adjugé $75000
1969 SHELBY GT500 FASTBACK V8 428ci 4SPD MANUAL
Summary : Rare color. Tilt-away steering column, Drag Pack and oil cooler package. Full ground-up restoration. Actual low miles of 61,000
Description : Full, 2-year, ground-up restoration with all original parts. Actual 61,900 miles and only a few made this color. 4-speed with Drag Pack and tilt wheel option. Listed in Shelby Registry and is a permanent hard-to-find collector car.
PHOTOS DE LA SHELBY MUSTANG GT-500 FASTBACK 1969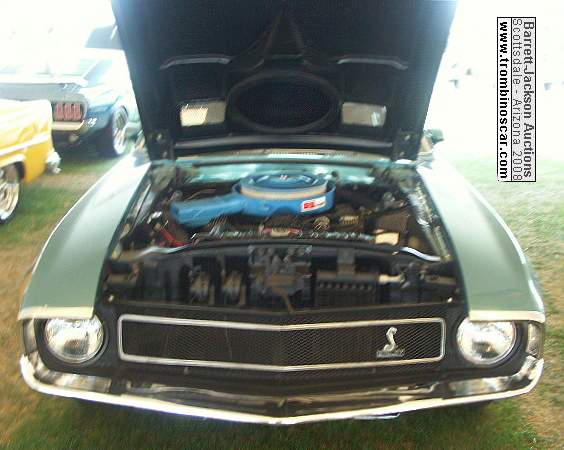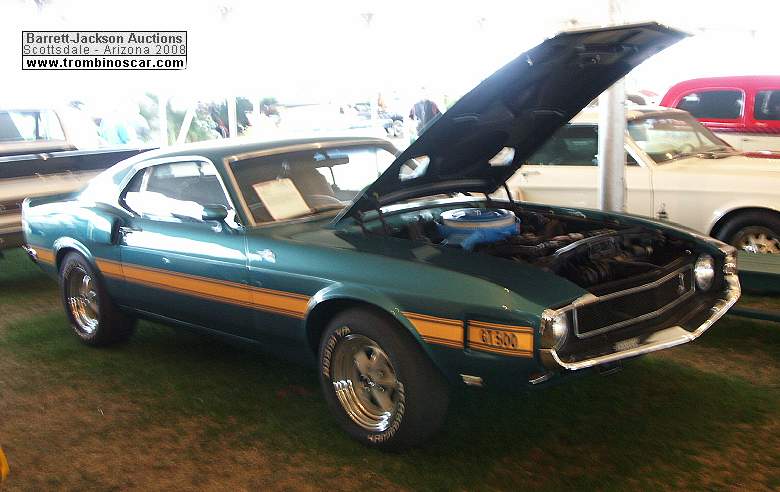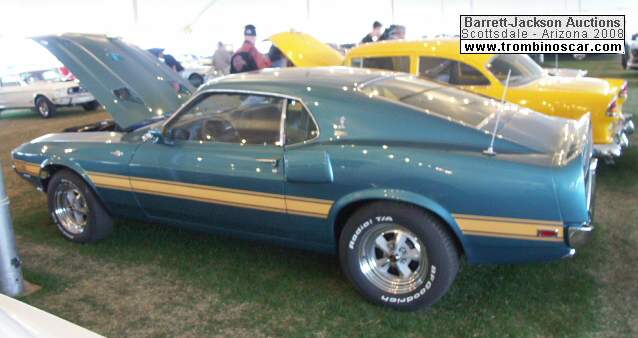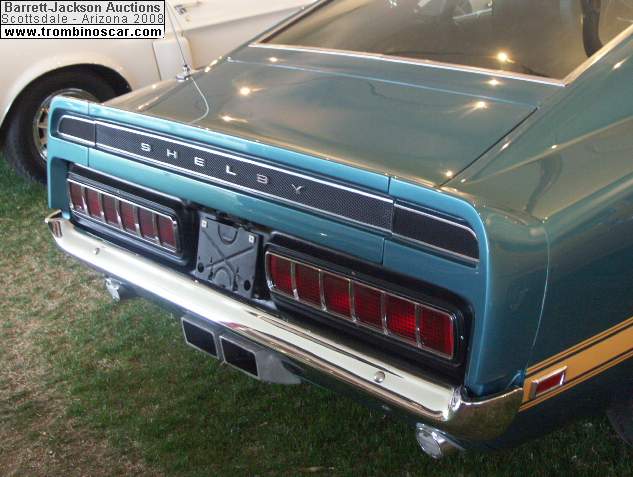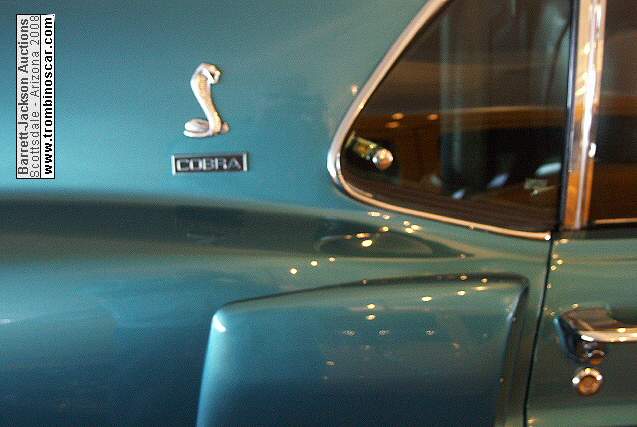 | | | |
| --- | --- | --- |
| | OU | |

des sites de http://www.mainguet.com