fiche créée le 15 mars 2009 et dernière mise à jour le 15 mars 2009


| | |
| --- | --- |
| marque | DESOTO |
| modèle | FIREFLITE |
| finitions | Sportsman 2dr |
| année | 1 9 5 6 |
| quantité/prix | 7 479 exemplaires / $3266 |
| carrosserie | coupé sans montant 2 portes 6 places |
| moteur/boite | V8 HEMI de 330.4cid - 255cv à 4400t/mn |
<<BARRETT-JACKSON>> ENCHERES DE SCOTTSDALE 2008 (Arizona)
hôte : <<BARRETT-JACKSON>> se dit lui même "the world's greatest collector car events" met aux enchères un bon millier de voitures en une semaine à Scottsdale (Arizona) tous les ans en janvier. Puis c'est au tour de Las Vegas, Palm Beach etc etc
voitures américaines : c'est 95% des propositions au marteau
photos : du webmestre du trombinoscar en janvier 2008
DeSoto fabrique des FIREDOME - FIREFLITE - ADENTURER
FIREDOME, moteur V8 de 330,4cid développant 230cv à 4400t/mn, compression 8.5:1 et carburateur doublecorps

44 909 SEDAN 4 portes 6 places à $2805
19 136 SEVILLE HARDTOP 2 portes 6 places à $2684
4 030 SEVILLE HARDTOP 4 portes 6 places à $2833
4 589 SPORTSMAN 2 portes 6 places à $2783
1 645 SPORTSMAN 4 portes 6 places à $2954
2 950 STATION WAGON 4 portes 6 places à $3321
646 CONVERTIBLE 2 portes 6 places à $3032

FIREFLITE, moteur V8 de 330,4cid développant 255cv à 4400t/mn, compression 8.5:1 et carburateur quadruplecorps

18 207 SEDAN 4 portes 6 places à $3029
7 479 SPORTSMAN 2 portes 6 places à $3256
3 350 SPORTSMAN 4 portes 6 places à $3341
1 485 CONVERTIBLE 2 portes 6 places à $3454 ou $3565 pour le Pace Car Indy

ADVENTURER, moteur V8 de 341,4cid développant 320cv à 5200t/mn, compression 9.25:1 et carburateur quadruplecorps

996 HARDTOP COUPE 2 portes 6 places à $3678
CE QU'EN DIT LE COMMISSAIRE PRISEUR
adjugé $55000
1956 DeSoto Fireflyte Sportsman 2dr Hardtop 8 - 330 Automatic
Summary : Restored California car with a HEMI motor and full power. New correct interior, chrome wire wheels, new wiring harness with sales receipts and history.
Description : Restored Long Beach, California car that was purchased by a doctor who was the only owner until 13 years ago. A stunning car. HEMI motor with full power, new correct leather and cloth interior, chrome wire wheels and new wiring harness. Total history of sales receipts and documents. Never offered for sale before.
PHOTOS de la DESOTO FIREFLITE SPORTSMAN 2dr 1956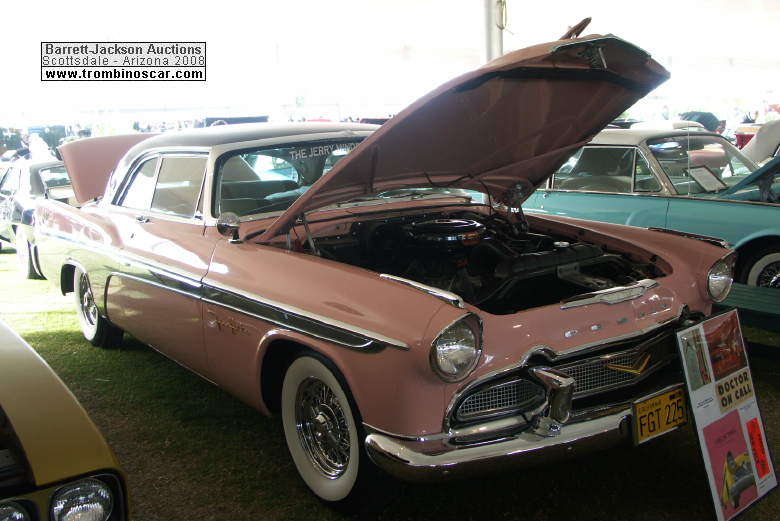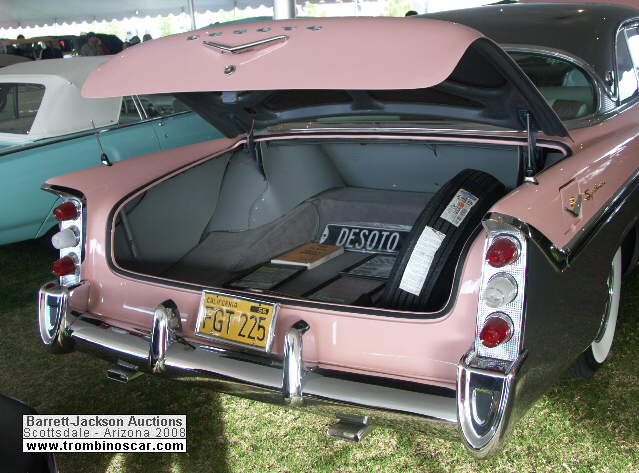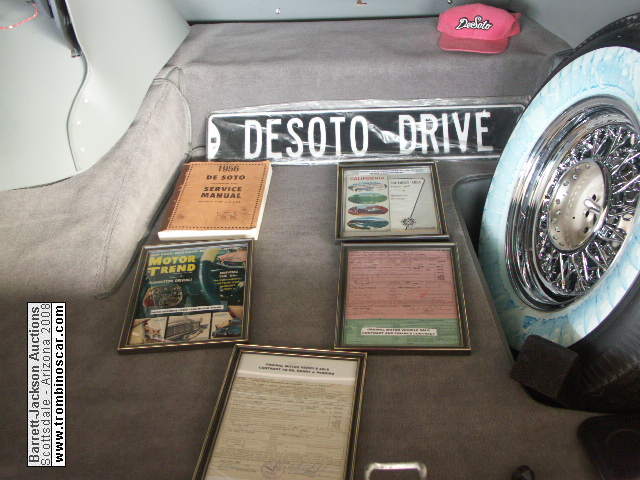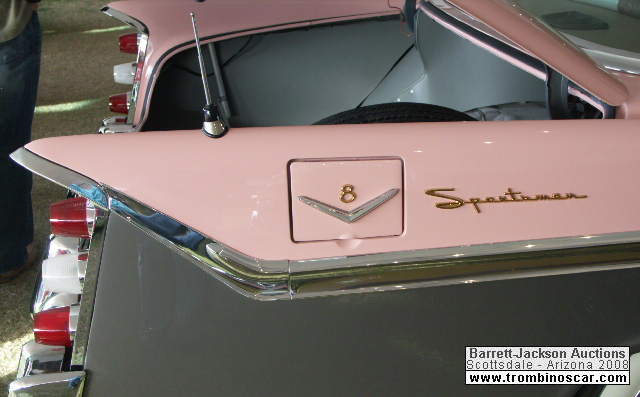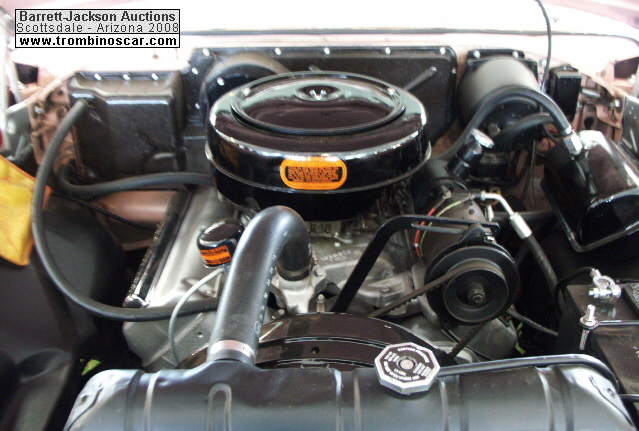 | | | |
| --- | --- | --- |
| | ou | |

des sites de https://trombinoscar.com