page créée le 24 novembre 2008 et derniere mise à jour le 24 novembre 2008

| | |
| --- | --- |
| marque | HUDSON |
| modèle | SERIES 500 |
| finitions | Pacemaker Sedan 4dr |
| année | 1 9 5 0 |
| quantité/prix | 39 455 Pacemaker / $1933 |
| carrosserie | berline 4 portes 6 places |
| moteur/boite | 6 cylindres - 112cv |
<<BARRETT-JACKSON>> ENCHERES DE SCOTTSDALE 2008 (Arizona)
hôte : <<BARRETT-JACKSON>> se dit lui même "the world's greatest collector car events" met aux enchères un bon millier de voitures en une semaine à Scottsdale (Arizona) tous les ans en janvier. Puis c'est au tour de Las Vegas, Palm Beach etc etc
voitures américaines : c'est 95% des propositions au marteau
photos : du webmestre du trombinoscar en janvier 2008
Hudson fabriquait les Series PACEMAKER (6 et 8), SUPER (6 et 8) et COMMODORE (6 et 8)
Series PACEMAKER 500 en 5 choix pour un total de 39 455 véhicules

SEDAN 4 portes 6 places à $1933
BROUGHAM 2 portes 6 places à $1912
CLUB COUPE 2 portes 6 places à $1933
COUPE 2 portes 3 places à $1807
CONVERTIBLE BROUGHAM 2 portes 6 places à $2428

Series PACEMAKER DELUXE en 4 choix pour un total de 22 297 véhicules

SEDAN 4 portes 6 places à $1959
BROUGHAM 2 portes 6 places à $1928
CLUB COUPE 2 portes 6 places à $1959
CONVERTIBLE BROUGHAM 2 portes 6 places à $2444

Series SUPER SIX en 4 choix pour un total de 17 246 véhicules

SEDAN 4 portes 6 places à $2105
BROUGHAM 2 portes 6 places à $2068
CLUB COUPE 2 portes 6 places à $2102
484 CONVERTIBLE BROUGHAM 2 portes 6 places à $2836

Series SUPER EIGHT en 2 choix pour un total de 1 074 véhicules

SEDAN 4 portes 6 places à $2189
BROUGHAM 2 portes 6 places à $2152
CLUB COUPE 2 portes 6 places à $22186

Series COMMODORE SIX en 2 choix pour un total de 24 605 véhicules

SEDAN 4 portes 6 places à $2282
CLUB COUPE 2 portes 6 places à $2257
CONVERTIBLE BROUGHAN 2 portes 6 places à $2809

Series COMMODORE EIGHT en 3 choix pour un total de 16 731 véhicules

SEDAN 4 portes 6 places à $2366
CLUB COUPE 2 portes 6 places à $2341
CONVERTIBLE BROUGHAM 2 portes 6 places à $2893

kes moteurs étaient de deux types

SIX : en ligne 232cid développant 112cv à 4000t/mn, compression 6.7:1 pour la Pacemaker
SIX : en ligne 262cid développant 123cv à 4000t/mn, compression 6.7:1 pour les autres
EIGHT : en ligne 254cid développant 128cv à 4200t/mn, compression 6.7:1 pour toutes
CE QU'EN DIT LE COMMISSAIRE PRISEUR
adjugé $19500
1950 HUDSON PACEMAKER 4 DOOR SEDAN CYL 6 3 SPEED MANUAL
Summary : 17,700 actual miles. Owned by one family of its life. Original interior with one repaint. Runs and drives like a true survivor.
Description : The Pacemaker was an all-new model for Hudson in 1950. It had a 119" wheelbase, weighed 3460lbs, had a 232cid 6-cylinder producing 112hp and sold for $1,933. This Hudson was sold new in Ohio to a farmer. A neighbor, Joseph Simek, purchased the car in the early 60's when the car had just over 8,000 miles. He rarely drove the car and after a fresh repaint, gave the car to his son in the late 80's/early 90's. At the time, it had 16,000 miles. Joseph Simek Jr. shipped the car to Phoenix where he used the car sparingly. Finally, he retired to his home in San Diego with this Hudson. The current owner acquired the car in June 2007 with 17,700+ miles. The interior, carpets and door panels are mint original. This Hudson runs and drives as only a 17,000 mile car can. It is a rare opportunity to find this kind of survivor.
PHOTOS de la HUDSON PACEMAKER SEDAN 4dr 1950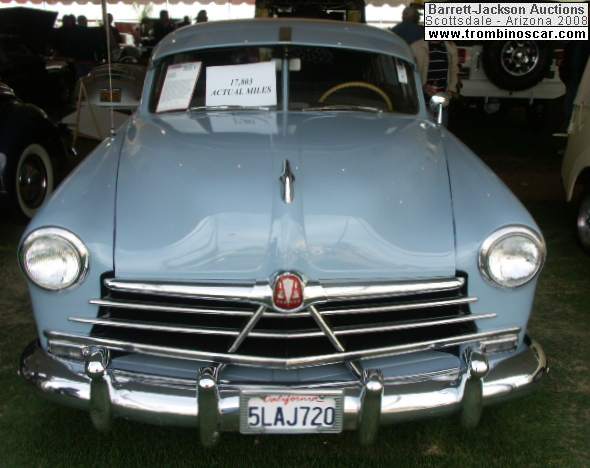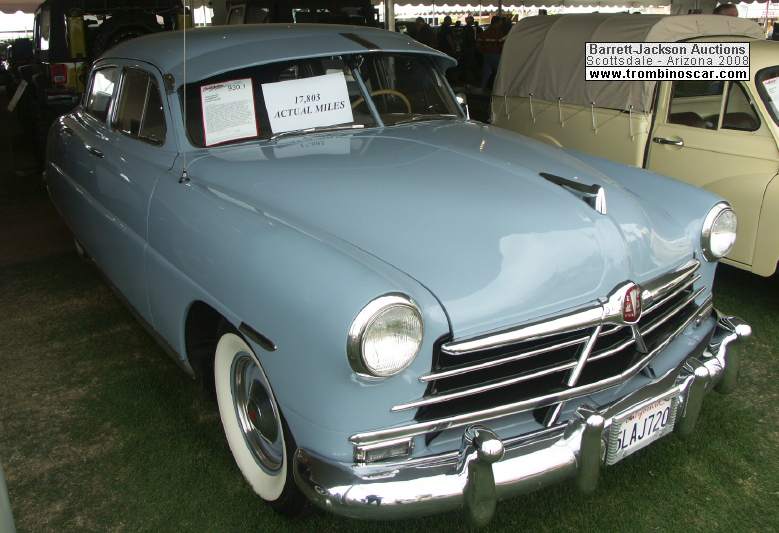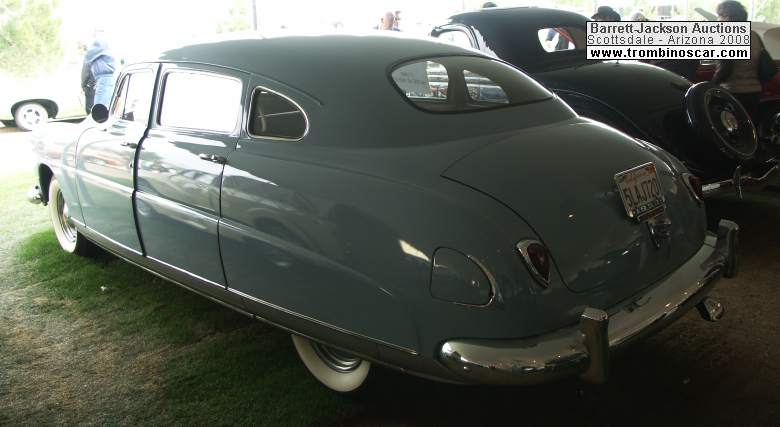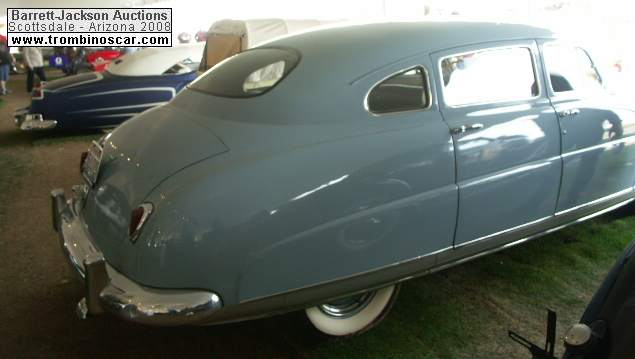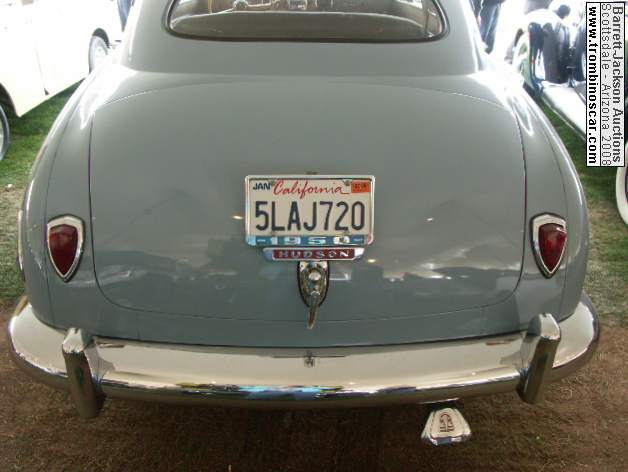 | | | |
| --- | --- | --- |
| | ou | |

des sites de https://trombinoscar.com