créée le 16 mars 2003 et mise à jour du 16 mars 2003


| | |
| --- | --- |
| marque | IMPERIAL |
| modèle | LeBARON |
| finitions | Hardtop 2dr |
| année | 1 9 7 2 |
| quantité/prix | 2 322 exemplaires / $6534 |
| carrosserie | coupé 2 portes sans montant 6 places |
| moteur/boite | V8 de 440cid - 225cv à 4400t/mn |
DU SITE D'ENCHERES EBAY-USA
hôte : e-bay, le fameux site d'enchères aux USA qui comprend toujours entre 1 et 2 millions d'objets à enchérir. C'est celui aussi qui a acheté notre iBazar national avec ses 4 à 600 mille objets aux enchères et qui est devenu ebay.fr

voitures américaines : il y en a toujours beaucoup avec de superbes photos sur le site américain. Le site français propose en général entre 2 et 4 pages d'objets et de voitures avec une certaine modestie pour les photos. Ceci va sans doute changer

photos : elles sont du propriétaire-vendeur du nom de code upholserieman
une seule Series LeBaron

13 472 HARDTOP 4 portes 6 places à $6762
2 322 HARDTOP 2 portes 6 places à $6534

V8 de 440cid de cylindrée développant 225cv à 4600t/mn. Taux de compression 8.2:1 Carburateur quadruple corps
Chrysler : Imperial 1972 Chrysler Imperial 2 DOOR
Miles: 88129 , 2 doors, Automatic , interior Blue
Options Air Conditioning - Power Locks - Leather Seats - Power Windows - Power Seats - Cruise Control
Seller upholsteryman assumes full responsibility for the content of this listing and the item offered.
Vehicle Description : This is a 1972 2 DOOR Chrysler Imperial. I am the third owner of this car. It has been garaged for at least the last 15 years. It has 88,129 original miles. The exterior is very straight. The only real concerns as far as the body, is the passenger side fender. It has a rust spot, and a few dents in it. It could all be fixed very easily. The vinyl top on this car is in excellent condition. It shines up and looks brand new. The interior is all complete except for the headliner. It could use a little more cleaning, but is actually in very good shape. The dash has all the perks such as rear air, 8 track player, etc. The only problems I can find with the car is a small oil leak, and the passenger side window will not go down. All of the glass is complete, and has no damage. The only thing I have done to this car, is put a carburetor kit in. Other then that, I drove it home and parked it. With a little bit of TLC, this car would make a great addition to an Imperial collection, or to anyone that enjoys a classic 2 door automobile.
PHOTOS DE L'IMPERIAL LEBARON HARDTOP 2dr 1972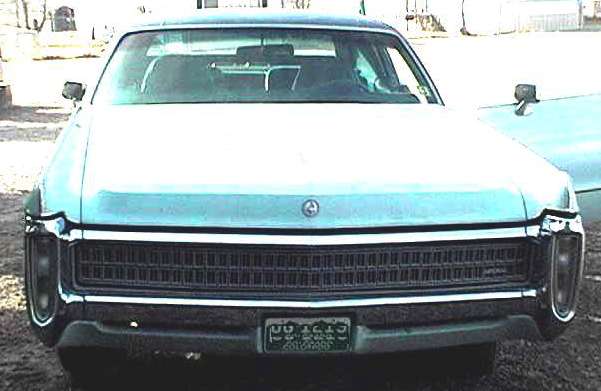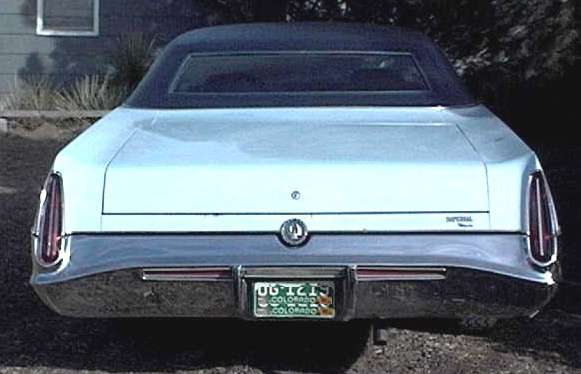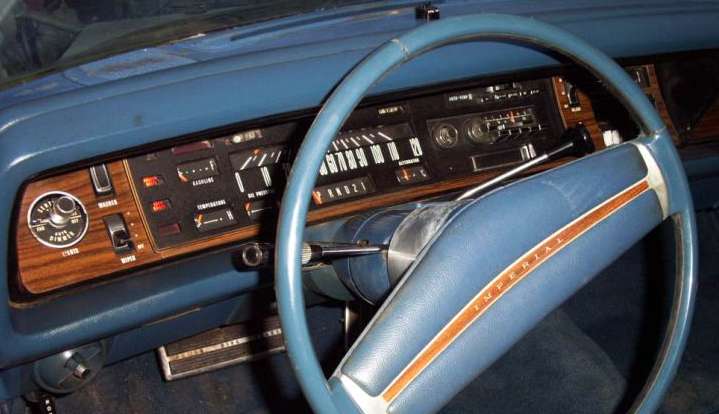 | | | |
| --- | --- | --- |
| | ou | |

des sites de https://trombinoscar.com