créée le 31 juillet 2003 et mise à jour du 31 juillet 2003


| | |
| --- | --- |
| marque | NASH |
| modèle | AMBASSADOR |
| type | Brougham Coupe |
| année | 1 9 4 8 |
| quantité/prix | 7221 exemplaires / $1858 |
| carrosserie | coupé 2 portes 6 places |
| moteur/boite | 6cyl de 234,8cid - 112cv |
DU SITE D'ENCHERES <<E-BAY>> usa
hôte : e-bay, le fameux site d'enchères aux USA qui comprend toujours entre 1 et 2 millions d'objets à enchérir. C'est celui aussi qui a acheté notre iBazar national avec ses 4 à 600 mille objets aux enchères et qui est devenu ebay.fr
voitures américaines : il y en a toujours beaucoup avec de superbes photos sur le site américain. Le site français propose en général entre 2 et 4 pages d'objets et de voitures avec une certaine modestie pour les photos. Ceci va sans doute changer
photos : elles sont du propriétaire-vendeur du nom de code andycustom de Portland
la gamme Nash 1948 comporte deux modèles:
NASH 600 SERIES 40

SUPERLINE/DELUXE LINE

25 103 TRUNK SEDAN 4 portes 6 places à $1587
11 530 BROUGHAM 2 portes 6 places à $1538
25 044 FASTBACK SEDAN 4 portes 6 places à $1534
925 BUSINESS COUPE 2 portes 3 places à $1478

CUSTOM LINE

346 TRUNK SEDAN 4 portes 6 places à $1776
170 BROUGHAM 2 portes 6 places à $1727
332 FASTBACK SEDAN 4 portes 6 places à $1732

moteur 6 cylindres de 172,6cid développant 82cv à 3800t/mn, carburateur monocorps et compression 6.8:1

NASH AMBASSADOR SERIES 60

SUPER LINE

14 248 TRUNK SEDAN 4 portes 6 places à $1916
7 221 BROUGHAM 2 portes 6 places à $1858
14 777 FASTBACK SEDAN 4 portes 6 places à $1874
130 SUBURBAN 4 portes 6 places à $2239

CUSTOM LINE

4102 TRUNK SEDAN 4 portes 6 places à $2105
929 BROUGHAM 2 portes 6 places à $2047
4143 FASTBACK SEDAN 4 portes 6 places à $2063
1000 CONVERTIBLE 2 portes 6 places à $2355

moteur 6 cylindres de 234,8cid développant 112cv à 3400t/mn, carburateur monocorps et compression 6.8:1
TRULY RARE AND UNUSUAL SURVIVOR
Vehicle Description : You are bidding on a 1948 Nash Ambassador Broughm Coupe. It has the big 6 Overhead Valve Engine, 3 speed with Overdrive. Excellent paint, Chrome, Wide White Wall tires, and Nice Original Interior. Heres your chance to OWN A TRULY RARE and UNUSUAL SURVIVOR that Runs and Drives Very well.It has the VERY RARE Push Bar Bumperguard and Two-Tone paint scheme.
Vehicle Condition : THE ORIGINAL SIDE GLASS IS SLIGHTLY CLOUDY.
PHOTOS DE LA NASH AMBASSADOR BROUGHAM COUPE 1948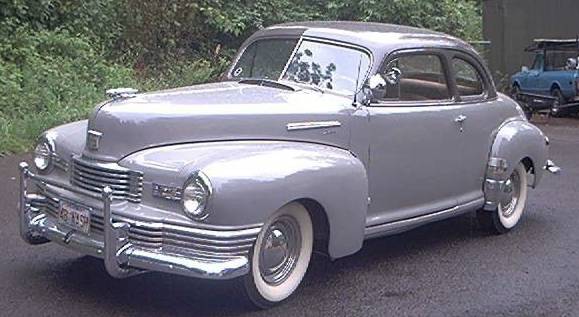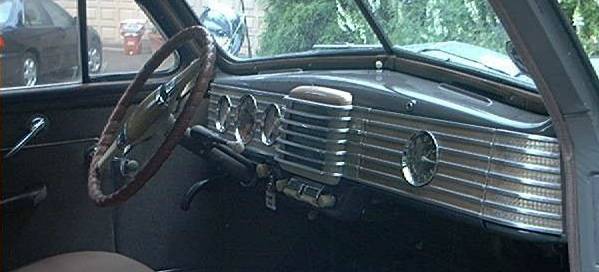 | | | |
| --- | --- | --- |
| | OU | |

des sites de https://trombinoscar.com