créée le 21 juin 2008 et mise à jour le 21 juin 2008


marque

C.M.C.
(Classic Motor Cars)

modèle

MERCEDES BENZ 1929

finitions

neoclassic Roadster

année

1 9 ? ?

quantité/prix

exemplaires / $?

carrosserie

cavriolet 2 portes 2 places

moteur/boite

4 cyl de 98cid - boîte auto
<<BARRETT-JACKSON>> ENCHERES DE SCOTTSDALE 2008 (Arizona)
hôte : <<BARRETT-JACKSON>> se dit lui même "the world's greatest collector car events" met aux enchères un bon millier de voitures en une semaine à Scottsdale (Arizona) tous les ans en janvier. Puis c'est au tour de Las Vegas, Palm Beach etc etc
voitures américaines : c'est 95% des propositions au marteau
photos : du webmestre du trombinoscar en janvier 2008
CE QU'EN DIT LE COMMISSAIRRRE-PRISEUR
adjugé : $7500 - première enchère de la session 2008
valeur moyenne d'occasionnnn : $7500 monté et $2500 en kit
1929 MERCEDES-BENZ ROADSTER RE-CREATION 4CYL 1.4 LITER AUTOMATIC
Summary : Chevette 4-cylinder with wire wheels, new tires, softtop and tonneau. Titled as a 1929 Mercedes Benz with original 1929 AZ license plate.
Description : The fiberglass body is gray with maroon fenders. The interior has black vinyl seats, side and door panels. Simulated wire wheels enhance the appeal of this re-creation. The engine is a 4-cylinder Chevette 1.4 Liter (98cid) and has less than 4,000 miles. The transmission is an automatic GM transmission. A softtop, tonneau cover, side curtains and top cover are included. Car cover is also included. Titled as a 1929 Mercedes Benz Kit Roadster with an original 1929 Arizona license plate that will transfer with the car.
PHOTOS de la C.M.C. MERCEDES BENZ ROADSTER REPLICA 1929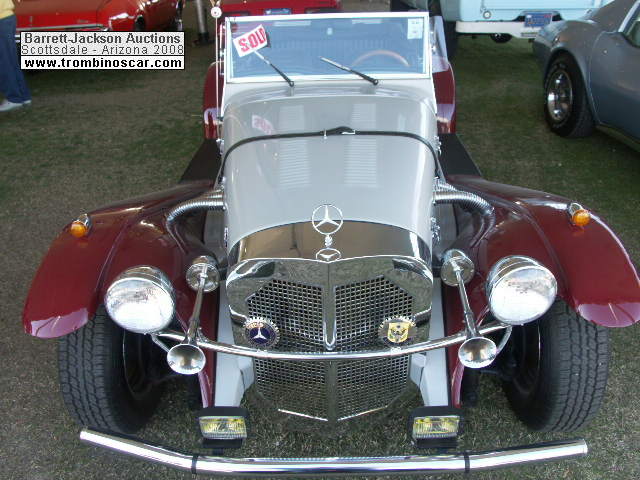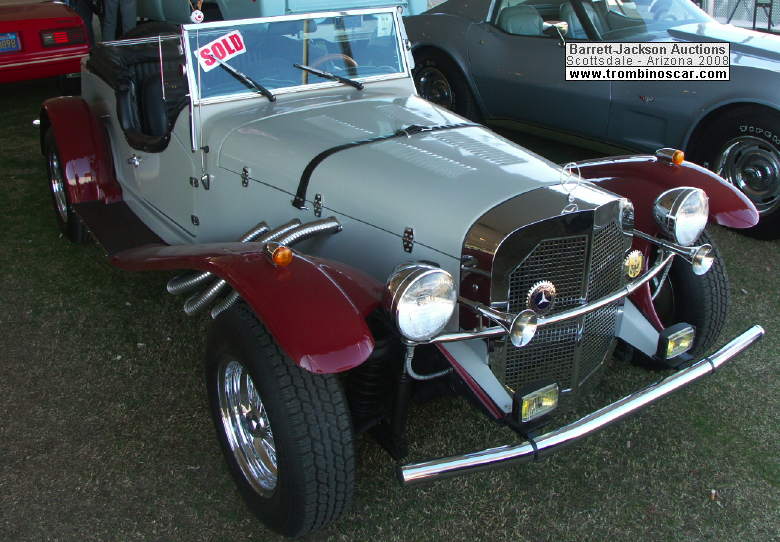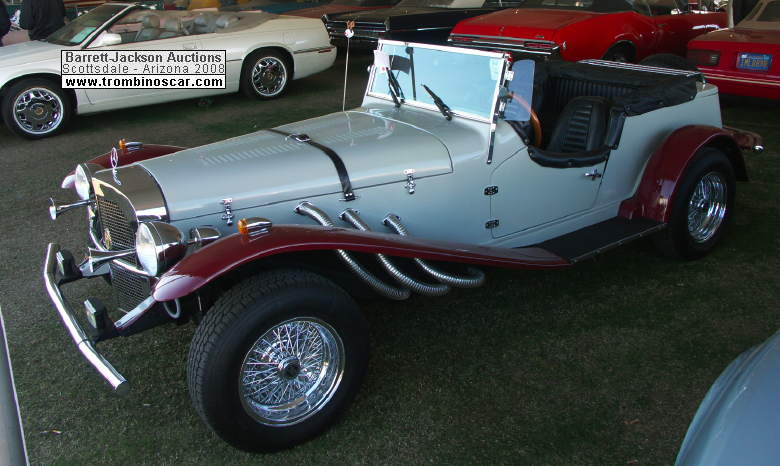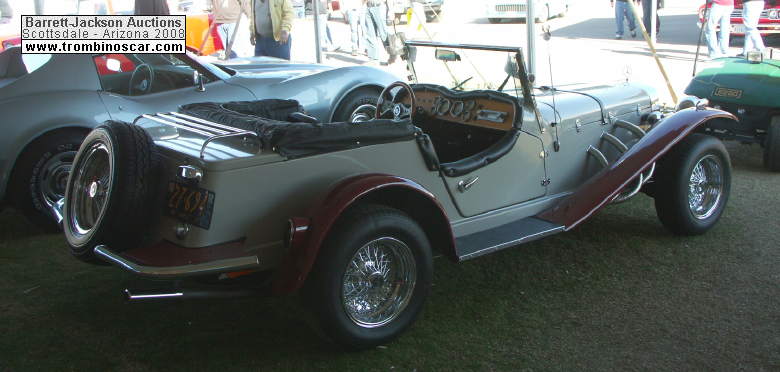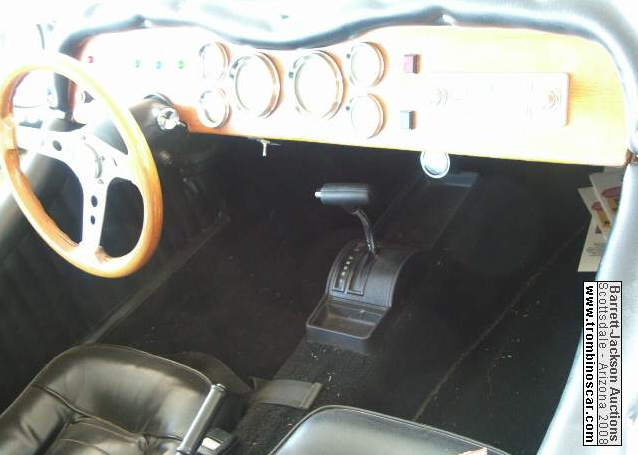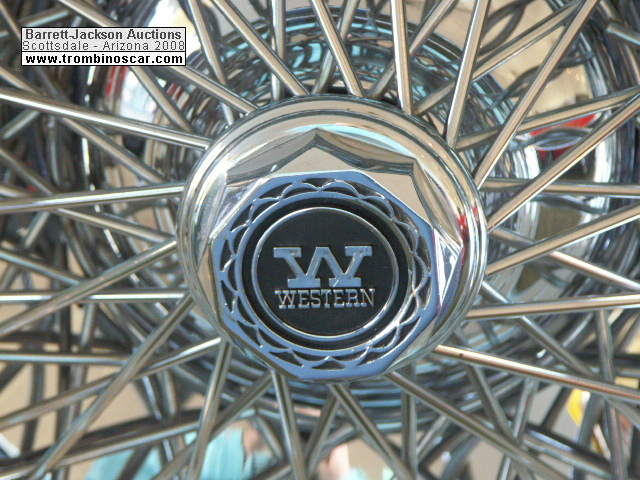 des sites de https://trombinoscar.com