créée le 26 octobre 2003 et mise à jour du26 octobre 2003


| | |
| --- | --- |
| marque | STAR |
| modèle | LANDAU |
| type | 2dr |
| année | 1 9 2 7 |
| quantité/prix | 55039 Star 1927 / $ |
| carrosserie | berline 2 portes 5 places |
| moteur/boite | 6cyl |
DU SITE D'ENCHERES <<E-BAY>> usa
hôte : e-bay, le fameux site d'enchères aux USA qui comprend toujours entre 1 et 2 millions d'objets à enchérir. C'est celui aussi qui a acheté notre iBazar national avec ses 4 à 600 mille objets aux enchères et qui est devenu ebay.fr
voitures américaines : il y en a toujours beaucoup avec de superbes photos sur le site américain. Le site français propose en général entre 2 et 4 pages d'objets et de voitures avec une certaine modestie pour les photos. Ceci va sans doute changer
photos : elles sont du propriétaire-vendeur
HISTOIRE CHRONOLOGIQUE DE LA MARQUE STAR 1922/1928
1922 : après avoir quitté la G.M. qu'il avait créé, William Crapo Durant pense déjà à se refaire un empire industriel automobile et commençant par un début-milieu de gamme pour concurrencer la Ford model T. Donc la "Durant Motors Inc" crée la marque Star au printemps de cette année 1922 pour une production commençant chez Durant à Long Island (New-York)
Le premier modèle, la <<STAR FOUR>> sort avec un moteur 4 cylindres développant 35cv. Disponible en Touring, Runabout, Coupe et Sedan avec un prix débutant pour le Runabout à $319
1923 : au regard du succès (>75000 véhicules en 1923) le prix d'appel se situe à $414 mais avec le Roadster. Le 24 juin la 100.000e Star sort des chaînes
1924 : la gamme s'étoffe que pour cette année, de versions <<Special>> pour pour le Touring et le Sedan, ce dernier s'approchant des $1000. Un Station wagon voit le jour, fait exceptionnel pour une marque à cette époque
1926 : apparition du modèle <<STAR SIX>> développant 40cv mais les prix ne dépassent plus les $900
1927 : la gamme est particulièrement étoffée avec des versions Convertible Coupe, Landau, Sport Coupe etc
1928 : la Star Four devient un modèle de Durant soit la <<DURANT STAR FOUR >> proposé en 4 habillages (Roadster, Business Coupe, Sedan 2 et 4 portes) pour un prix allant de $550 à $765. La Star Six devient la <<DURANT model 55>> et la marque à part entière disparait
| | | | | | |
| --- | --- | --- | --- | --- | --- |
| 1923 = 75 185 | 1924 = 62 037 | 1925 = 70 339 | 1926 = 79 314 | 1927 = 55 039 | 1928 = 16 954 |
Up for auction, An original 1927 Star Landau which was restored approximately 5 years ago. Always garaged kept and has new tires, spoke wheels Straight 6 cyl motor and a manual 3-speed transmission. Please wait for the 18+ pictures to load, as always, you will find it worth the wait and ........And a Great pictures IS worth a thousand words.....
Up for auction, a 1927 Star Landau two door sedan with 50000 original miles.
MotoeXotica is offering a great blast from the past. This original 1927 Star Landau two door sedan is a great looking classic that phas undergone a restoration approximately five years ago. The body is very solid with only minor dings visible, the paint still as a great shine. While in transport though there was another vehicle that leaked something onto the hood. We have tried to buff it out but there is still a trace left. That is the only imperfection to the body though. The chrome front and rear bumpers do have some minor pitting to them but are in good condition overall.
Inside the vintage seats, which have been recently reupholstred, are in very good shape with no tears or wear. In back the carpet has no wear or rips and there is even a window shade for the back window. Mileage shows 50698 and is actual and is being sold on an actual mileage Ohio title. It has always been garaged kept and been taken very good care of. The car is in great condition and runs very well. The fuel pump has pbeen converted to an electric type and wworks great. All windows are in excellent shape and the front window does open for ventilation.
The restored wooden wheels and new tires are are in great shape. The Landau vinyl top has no tears or stains to it and looks great. The underbody is very solid and has no rust anywhere. The three-speed transmission in connected to an inline 6 engine that is very clean with no signs of rust. All interior woodwork is new and free of rot or damage. This car was manufactured by Durant Motors and bodied by Hayes Hunt. A rare and unique vehicle that is not often seen. Definitely draws a lot of attention over the Model T's & A's.
PHOTOS DE LA STAR LANDAU 2dr 1927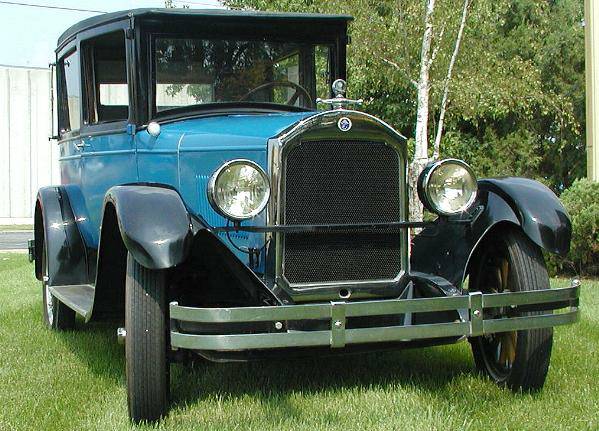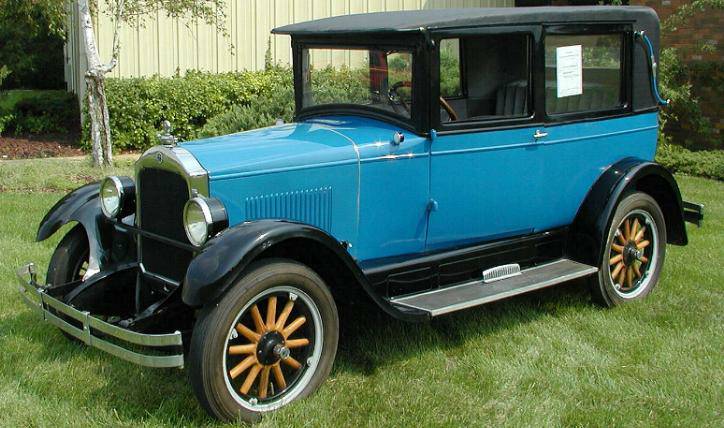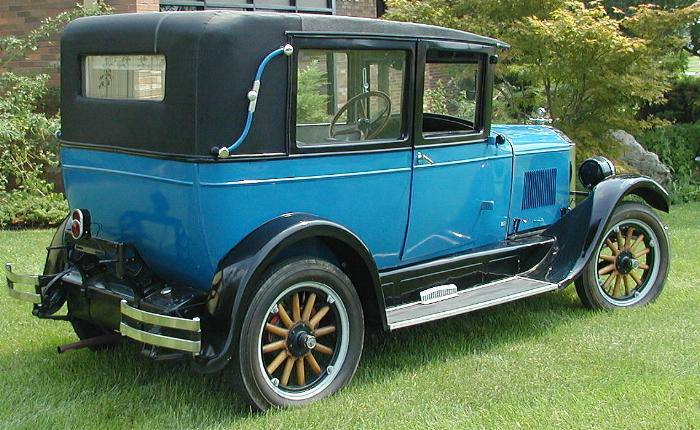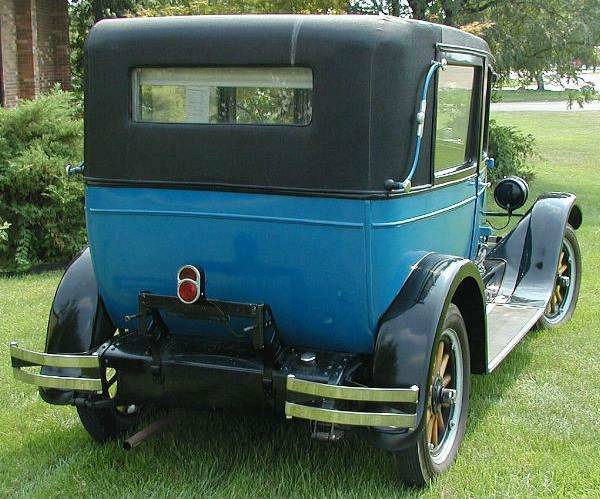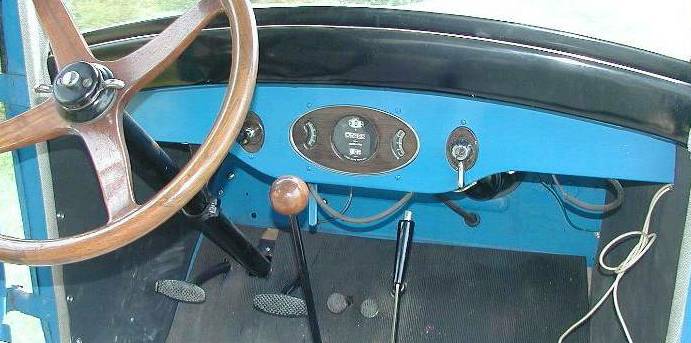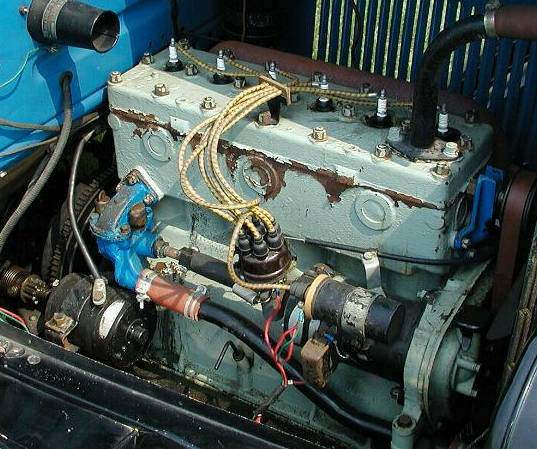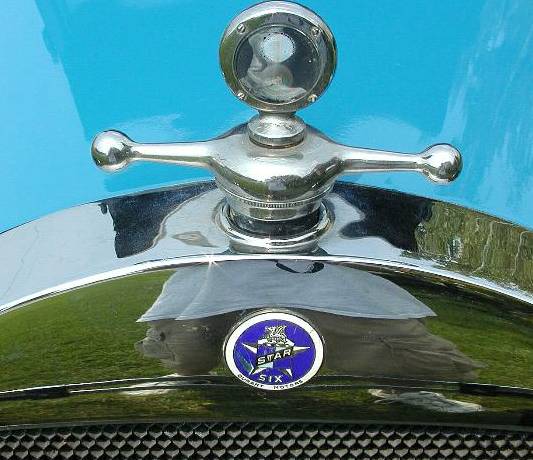 | | | |
| --- | --- | --- |
| | ou | |

des sites de https://trombinoscar.com