créée le 15 décembre 2003 et mise à jour du 15 décembre 2003

| | |
| --- | --- |
| marque | AVION |
| modèle | LA GRANDE |
| finitions | trailer |
| année | 1 9 7 2 |
| quantité / prix | / $ |
| carrosserie | caravane aluminium |
DU SITE D'ENCHERES <<E-BAY>> usa
hôte : e-bay, le fameux site d'enchères aux USA qui comprend toujours entre 1 et 2 millions d'objets à enchérir. C'est celui aussi qui a acheté notre iBazar national avec ses 4 à 600 mille objets aux enchères et qui est devenu ebay.fr
voitures américaines : il y en a toujours beaucoup avec de superbes photos sur le site américain. Le site français propose en général entre 2 et 4 pages d'objets et de voitures avec une certaine modestie pour les photos. Ceci va sans doute changer
photos : elles sont du propriétaire-vendeur
Description 72 Avion La Grande (Like Airstream) NR!
Vehicle Description : This is a trailer we picked up (on eBay as a matter of fact!) when we were about to start our house remodel, looking for some extra temporary living space. As it happens, we never moved into it. A great potential fixer-upper for the retro enthusiast! See the pics below for details.
It's very nice inside, is a twin bed/rear bath w/tub, dual axle model, has recent blue carpet, no water damage. It measures out at 31' overall, There is a regular electric fridge/freezer, a recliner, and an expandable table (as in the pics below).
There is a coleman a/c unit that needs some repair - the fan motor hums but does not turn. There is a Solarex solar panel on top, as well as an antenna. It has two of the old model propane tanks which have to be upgraded. Also, there is no awning. We do have the "1972 Avioin Travel Coach Operation and Service Manual" in a binder, as well as manuals for the various systems.
PHOTOS de la caravane AVION LA GRANDE 1972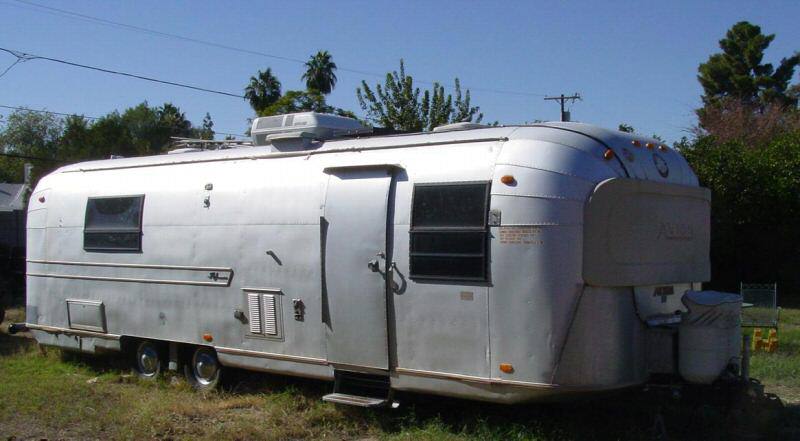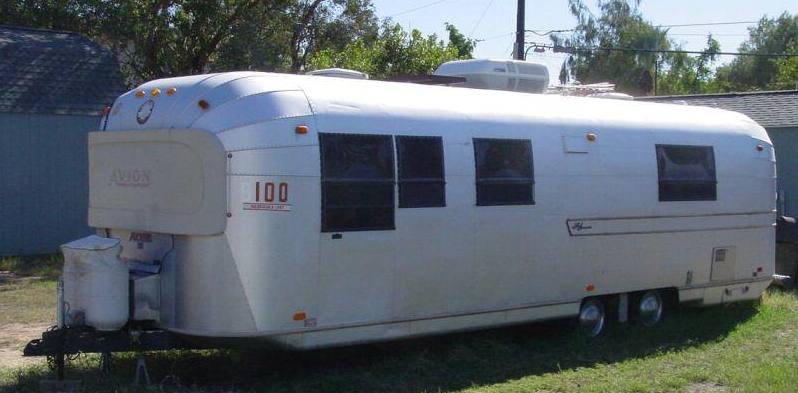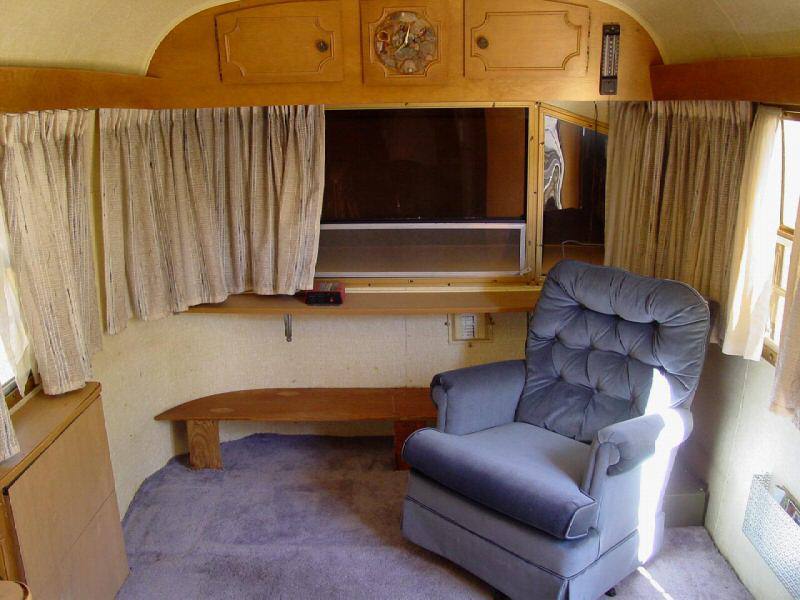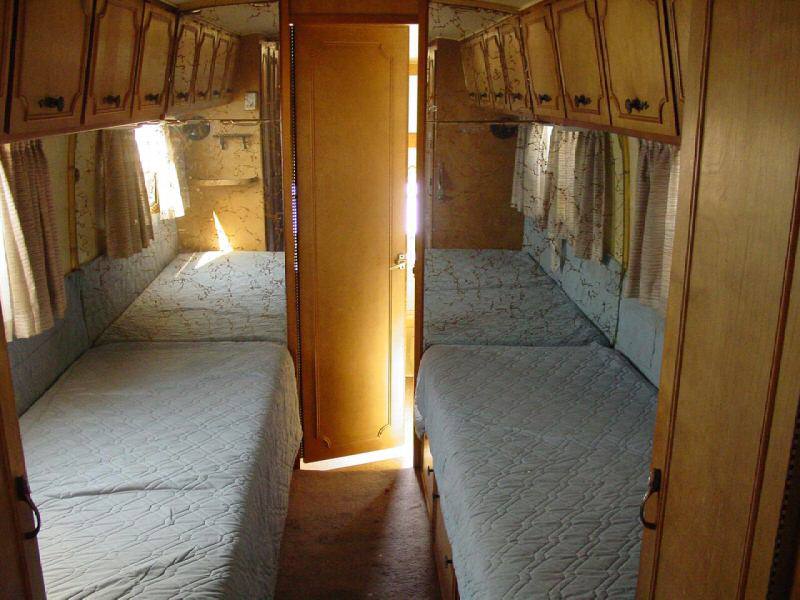 | | | |
| --- | --- | --- |
| | OU | |
des sites de http://www.mainguet.com