créée le 20 mars 2005 et mise à jour le 6 janvier 2008

marque

TORNADO

modèle

EXPERIMENTAL

finitions

Coupe
Châssis Plymouth Fury

année

1 9 5 8

quantité / prix

modèle unique

carrosserie

coupé 2 portes 2 places

moteur/boite

V8
DU SITE D'ENCHERES <<E-BAY>> usa
hôte : e-bay, le fameux site d'enchères aux USA qui comprend toujours entre 1 et 2 millions d'objets à enchérir. C'est celui aussi qui a acheté notre iBazar national avec ses 4 à 600 mille objets aux enchères et qui est devenu ebay.fr
voitures américaines : il y en a toujours beaucoup avec de superbes photos sur le site américain. Le site français propose en général entre 2 et 4 pages d'objets et de voitures avec une certaine modestie pour les photos. Ceci va sans doute changer
photos : elles sont du propriétaire-vendeur Sam51cruisin@yahoo.com
Vehicle Description : The vehicle in this auction is the Tornado. It is a rare one of a kind project car (see photos). It was built in 1958 on the frame of a 1958 Plymouth Fury. It has the Fury engine which was most likely modified for speed. When the car was built it was a state of the art project. The metal work is exceptional. The fiberglass was also exceptional. The car is now in need of restoration.
The car has been appraised by Jerry Erkelens, Personal Property Appraiser at between 30,000 and 50,000 dollars in current condition. Signed appraisal available upon request. With a full restoration the car could be worth well over 100,000$.
The engine is complete minus the carburetor and intake manifold. The engine does not run, though is restorable. The car has at least 100,000 miles, but for exact mileage please call Sam using the contact info below. The fiberglass body has cracks but no major parts missing. This car comes with a spare hood with louvres (as pictured). This actual car was featured in the January 2001 issue of Car and Driver magazine, page 67. For information about this car, please contact the owner directly: Sam C.
PHOTOS DE LA TORNADO EXPERIMENTAL COUPE 1958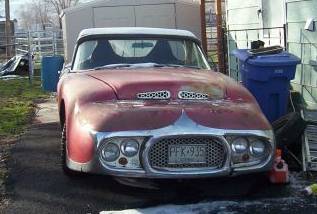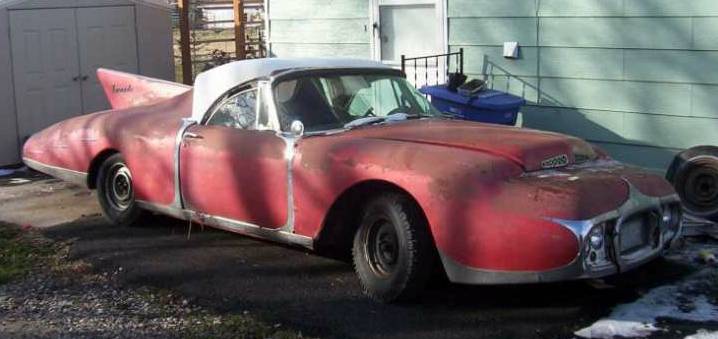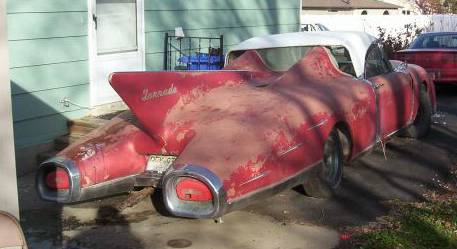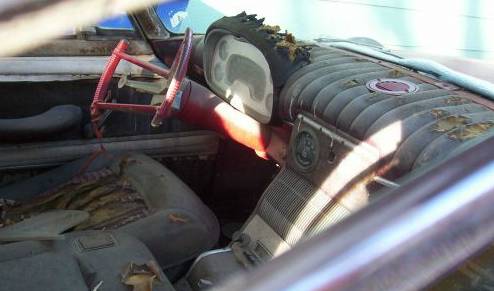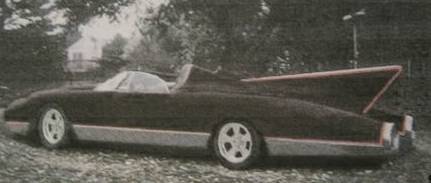 des sites de https://trombinoscar.com