créée le 20 avril 2002 et mise à jour le 2 fevrier 2008


| | |
| --- | --- |
| marque | FRANKLIN |
| modèle | model 11-B |
| finitions | Sedan 4dr |
| année | 1 9 2 7 voir plus bas |
| quantité / prix | 8103 Franklin 1927 / $2790 |
| carrosserie | caisse carrée 4 portes 5 places |
| moteur/boite | moteur 6 cyl refroidi par air - boîte manuelle 3V |
DU SITE D'ENCHERES <<E-BAY>> usa
hôte : e-bay, le fameux site d'enchères aux USA qui comprend toujours entre 1 et 2 millions d'objets à enchérir. C'est celui aussi qui a acheté notre iBazar national avec ses 4 à 600 mille objets aux enchères et qui est devenu ebay.fr
voitures américaines : il y en a toujours beaucoup avec de superbes photos sur le site américain. Le site français propose en général entre 2 et 4 pages d'objets et de voitures avec une certaine modestie pour les photos. Ceci va sans doute changer
photos : elles sont du propriétaire-vendeur
production totale = 8 103 unités
MODEL 11-B avec un moteur 6 cylindres développant 32cv -la gamme s'élargit encore en passant de 8 à 11 choix

COUPE 3 places à $2490
COUPE RUMBLE SEAT à $2565
TOURING 5 places à $2635
SPORT RUNABOUT 2 places à $2690
VICTORIA 4 places à $2740
SPORT SEDAN 5 places à $2910
ENCLOSED Dr LIMOUSINE à $2940
SEDAN 5 places à $2790
SPORT COUPE 2 places à $3050
TANDEM SPORT 4 places à $3150
CABRIOLET 5 placesà $4400
Le vendeur dit que c'est une Franklin H.H. Sedan 1928. H.H. ne sont autres que les initiales des deux prénoms de Franklin et pas un modèle. En 1928 (voir historique ci-dessus) sortait la Franklin Airman qui entre autres avait les roues de secours sur les ailes avant, des portes avants à ouveture normale et des aérations sur le capot moteur. La Sedan 1927 et 1926 sont en tous points conformes à celle présentée ci-dessous. Elles portent pour nom an 1927 la "Model 11-B" et en 1926 la "Model 11-A"
Vehicle Description : Frankly Franklin !!
This is most likely one of the finest examples of a '28 H.H. Franklin Manufacturing Vehicle in the country and it represents a tremendous value at the reserve price which is set very low! This '28 has been a very well maintained car that has undergone a complete restoration and has been stored indoors, when not being driven, ever since! The beautiful air cooled six cylinder engine is number E122066 and it runs well although it does tend to foul the number three plug. The engine is backed by the three speed manual transmission which was also functions well. The Interior is in great shape with newer Tan cloth seats, beautifully refurbished trim appointments, newer floor mat etc.. This Franklin has plenty of power and plenty of looks as well! The Sedan has an elegant yet Gangsterish appeal, with the four front opening doors, that you can find in only a handful of production vehicles still around. The suspension and rear end are all in good working order and function smoothly as well as the electrical system which is a newer more modern wiring system. This Franklin is a great investment opportunity and I have never seen one nicer! This car is in wonderful condition from top to bottom and from front to back. It will not disappoint someone looking for a nice example of a sought after and hard to find Collector. If you have been looking but can not find an Sedan worthy of your hard earned money look NO further because this is the one! The finish on the vehicle is striking as you can see below but do keep in mind the restoration is a few years old and has some miles on it so the car does have slight imperfections as most vehicles do. The car does not have any rust on the under carriage or on the body at all. Nothing needed on this one to drive away! This vehicle is in good mechanical condition and it runs and drives well. The vehicle is solid with respect to the overall mechanical condition as well as the cosmetics. I looked underneath and also included photos below. This is a nice solid vehicle and it has plenty of good looks to boot! Please pay close attention to the photos and descriptions below as they will answer most if not all of your questions. As always I tried to get as thorough and in depth with the photographs as possible. This vehicle can be had for quite a bit less than what it is worth all for the need of a quick sale. Be careful to not let it get away and please enjoy the auction!
Exterior: Four Door Sedan Body , 1928 Silver Dollar Radiator Inset , Original Hood Piece , Good Chrome Bumpers , Nice Wooden Spoke Wheels! New 6.00-20 Tires, Nice Trim, Great Glass, Good Chrome, Striking Blue / Black Paint SHARP!
Interior: Newer Door Panels, Nice Wooden Dash, Nice Wood Trim, Pretty Gauge Cluster (one crack in panel pane), Newer Floor Mat, Original Wooden Steering Wheel, Newer Bench Seats, Newer Tan Cloth, Rear View Mirror, Nice Shifter, Nice!
Drive Train: Air Cooled In Line Six, Newer Carburetor (not original), Three Speed Manual Transmission, New 6.00-20 Tires, Nice Wooden Spoke Wheels, Nice Power Train, Newer Exhaust, Tight Front End, Good Hydraulic Brakes, Newer Frame Rails, SOLID!
This is one nice Franklin which needs a new owner...is it YOU?! Feel free to review my feedback and see all of my previous satisfied auto buyer responses. Please do not bid on this auction unless you are serious.
PHOTOS DE LA FRANKLIN model 11-B SEDAN 1927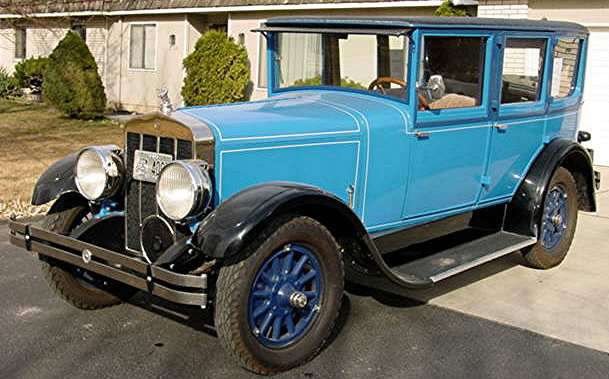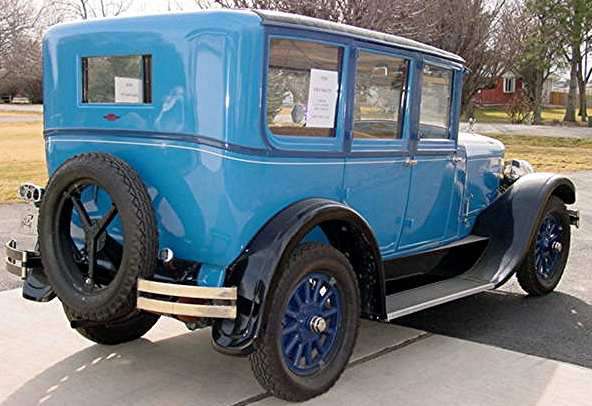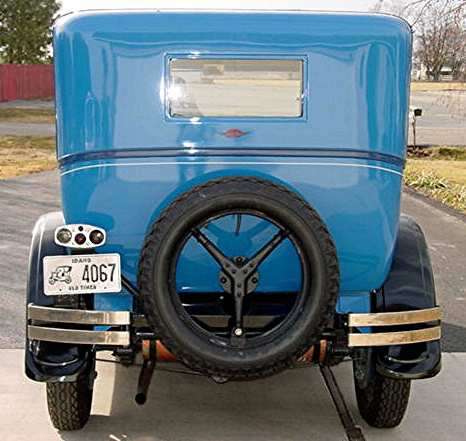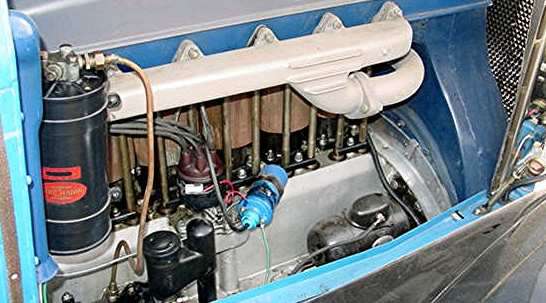 | | | |
| --- | --- | --- |
| | ou | |

des sites de https://trombinoscar.com