créée le 7 mai 2004 et mise à jour 2 fevrier 2008


| | |
| --- | --- |
| marque | FRANKLIN |
| modèle | AIRMAN |
| finitions | Sedan |
| année | 1 9 3 4 |
| quantité / prix | 360 Franklin 1934 / $2185 |
| carrosserie | berline 4 portes 5 places |
| moteur/boite | moteur 6cyl refroidi par air - 100cv |
DU SITE D'ENCHERES <<E-BAY>> usa
hôte : e-bay, le fameux site d'enchères aux USA qui comprend toujours entre 1 et 2 millions d'objets à enchérir. C'est celui aussi qui a acheté notre iBazar national avec ses 4 à 600 mille objets aux enchères et qui est devenu ebay.fr
voitures américaines : il y en a toujours beaucoup avec de superbes photos sur le site américain. Le site français propose en général entre 2 et 4 pages d'objets et de voitures avec une certaine modestie pour les photos. Ceci va sans doute changer
photos : elles sont du propriétaire-vendeur "pphillips922@earthlink.net"
trois modèles et 360 unités produites pour cette dernière année de production
à remarquer que les V12 baissent de $1000 chacune ce qui représente plus de 25%
OLYMPIC - 6 cylindres et 100cv - châssis 118"

COUPE 4 places à $1435
SEDAN 5 places à $1435
CONVERTIBLE COUPE 4 places à $1550

AIRMAN - 6 cylindres et 100cv - châssis 132"

SEDAN 5 places à $2145
CLUB SEDAN 5 places à $2285
OXFORD SEDAN 6 places à $2245
SEDAN 7 places à $2345
LIMOUSINE 7 paces à $2535

TWELVE - V12 et 150cv - châssis 144"

SEDAN 5 places à $2885
CLUB BROUGHAM 5 places à $2885
SEDAN 7 places à $2985
LIMOUSINE 7places à $3185
1934 Franklin Airman, 1 of 360 Franklins in 1934 RARE! - Automatic - 6 - Cyl.
This is a once-in-a-lifetime opportunity to own a RARE, mostly unrestored, 1934 air-cooled Franklin, series 19-A. 1934 was Franklin's final year--the company succumbed to the Depression in April of 1934, after building only 360 cars for the 1934 model year. The Franklin club roster lists less than 25 of the 1934 Franklins remaining. This was therefore the most modern and most advanced body style of the Franklin automobile, which competed with Cadillac, Packard, Lincoln, Buick, and Chrysler in price. This car, without options, cost $2285 new in 1934--a price that could have bought 4 or 5 new Fords or Chevrolets! This particular car has the optional and highly sought after wire wheels with dual side-mounted spares. I also have the sidemount covers, but I leave them off of the car because I think it looks better with the wire wheels uncovered.
The car weighs 4610 pounds and has a factory super-charged, air-cooled, 100 hp., 274 cu. inch, 6-cylinder engine. This car was originally owned by a blind piano player, so it was chauffer-driven. You can still see the worn spots in the rear carpet when the owner put his feet. The interior is completely unrestored and original, with the gray ribbed broadcloth in much too good shape to consider replacing it (even though it does have three or four small ripped spots--one on top of the rear seat near the backglass, and the others small ones in the front seat). The door panels are immaculate and original, as is the headliner and the twin sun visors. The rear window pull-down shades are still there, and the courtesy lights still come on when the rear door is opened. There is a foot rest and center pull-down armrest in the rear seat. Interior hardware is all nickel-plated and in fine working order. All windows roll up and down easily. Both front door windows have cracks, and I have not replaced them because I haven't the heart to tear into those immaculate door panels, which fit perfectly and have obviously never been opened up. I just leave the front windows rolled down, and nobody knows the difference. Dash instrument lights, headlights, and taillights all work, but after a few moments of being on, the fuse will blow, so there is a short somewhere, which needs to be traced.
The dashboard does need to be wood-grained again, but since it is original, I have not touched it. All gauges work except the clock, and the fuel gauge is not terribly accurate. Oil pressure is good.
Two years ago, I decided to have the original paint redone, as it looked shabby and was flaking off. The car was taken down to bare metal, and absolutely NO body repairs nor dents were found! One spot of rust, the diameter of your little finger was found at the base of the rear window drain tube. This was leaded properly before the repaint. The new paint is like black glass; five coats, each one hand-rubbed to perfection, then a thin, gold pin-striping was applied to highlight the body contours. The pin-stripes also nicely complement the brass fittings on the trunk. The car has never been in the rain since the repaint. I also had the grille shell, bumpers, and taillight stanchions replated at the time of the repaint.
Tires are good. Brakes were relined in 1993. They will pull to one side if the brakes are applied heavily, so the wheel cylinders are probably ready for a rebuild. The 6-volt battery is two years old. The car is factory-equipped with a Startix system which operates properly. I had the carburetor rebuilt last year, and since then, I have had to prime it with starting fluid after the car has been sitting for several days.
The car has free-wheeling, which works fine from the big knob on the dash. The ride control (for the shocks) has been disconnected. The thermostatic bellows which opens and closes the grille slats is not present, so the slats stay open all of the time, which is best for cooling. The engine runs fine, and I do not think it has ever been apart. It will smoke a little when the accelerator is pressed hard. The clutch and transmission work perfectly--no chatter, no grabbing, no unusual noises. I drove the car on an AACA 120-mile tour a couple of summers ago, in 95-degree heat, and it did just fine. Engine has new spark plugs, rotor, points, distributor cap ('54 Chevrolet 6-volt parts are interchangeable), and coil are all new since Janaury.
This 1934 Franklin is a recognized classic by the Classsic Car Club of America. It is extremely rare. I know of one other '34 Franklin, which sold a few years ago for $20,000. It had a fresh mechanical restoration, but needed paint and interior restoration. My reserve is under $20,000 for this one. It is currently licensed, and is housed in my garage in Sherman, Texas (65 miles north of Dallas), and can stay there until the buyer arranges transportation. I would, however, like to have full payment within 10 days of the auction's close. I never thought I would sell this car, but college tuition and a new mid-life career are requiring this. For more information,
Forgot to mention that the wood is all rock solid in this car--no rot whatsoever. The doors hang properly and close like a vault. You will never find another car like this one. The 66,000 miles is the original mileage. I have the air cleaner and an extremely hard to find, expensive set of copper cylinder head gaskets and intake gaskets, which will go with the car.
PHOTOS DE LA FRANKLIN AIRMAN SEDAN 1934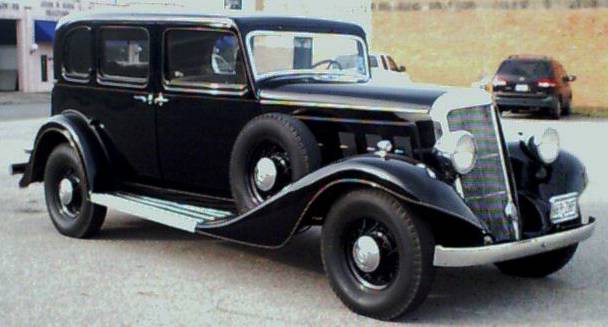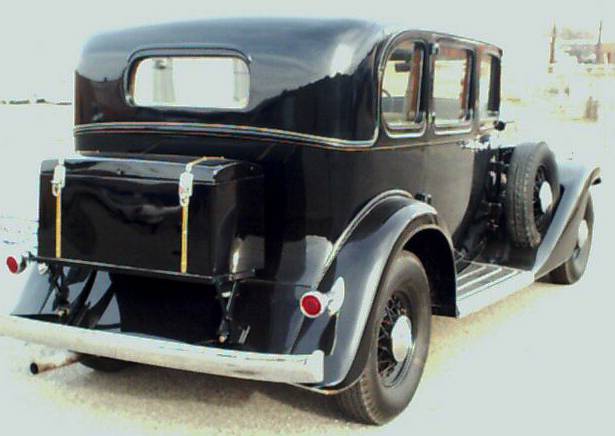 | | | |
| --- | --- | --- |
| | ou | |

des sites de https://trombinoscar.com