créée le 13 avril 2009 et derniere mise a jour le 13 avril 2009


| | |
| --- | --- |
| marque | LINCOLN |
| modèle | PREMIERE |
| finitions | Hardtop Coupe |
| année | 1 9 5 6 |
| quantité/prix | 19 619 exemplaires / $4601 |
| carrosserie | coupé 2 portes sans montant 5 places |
| moteur/boite | V8 de 368cid - 300cv à 4800t/mn |
<<BARRETT-JACKSON>> ENCHERES DE SCOTTSDALE 2008 (Arizona)
hôte : <<BARRETT-JACKSON>> se dit lui même "the world's greatest collector car events" met aux enchères un bon millier de voitures en une semaine à Scottsdale (Arizona) tous les ans en janvier. Puis c'est au tour de Las Vegas, Palm Beach etc etc
voitures américaines : c'est 95% des propositions au marteau
photos : du webmestre du trombinoscar en janvier 2008
en 1956 la gamme Lincoln se compose de CAPRI - PREMIERE - MARK II

LINCOLN CAPRI, deux carrosseries

4355 SPORT COUPE HT 2 portes 6 places à $4119
4436 SEDAN 4 portes 6 places à $4212
moteur V8 de 368cid développant 285cv à 4600t/mn, carburateur quadruple corps et compression 9.0:1

LINCOLN PREMIERE, trois carrosseries

19619 COUPE HT 2 portes 6 places à $4601
19465 SEDAN 4 portes 6 places à 4601
2447 CONVERTIBLE 2 portes 6 places à $4747
moteur V8 de 368cid développant 285cv à 4600t/mn, carburateur quadruple corps et compression 9.0:1

LINCOLN (CONTINENTAL) MARK II

2550 SPORT COUPE 2 portes 6 places à $9966
moteur V8 de 368cid développant 300cv à 4800t/mn, carburateur quadruple corps et compression 10.0:1


Lincoln passe de 6 à 12 volts cette année
98% des Lincoln sont vendus avec les freins assistés, 86% avec les lève-vitres électriques, 94% avec la radio, 99% avec le chauffage et 98% avec les pneus à flancs blancs
CE QU'EN DIT LE COMMISSAIRE PRISEUR
adjugé $19000
1956 LINCOLN PREMIER HARDTOP 2DOOR 8CYL
Summary :V8 engine with automatic transmission, air, power everything and original owner's manual. Documented 71,466 miles and matching numbers motor and drivetrain.
Description : Winner in 2000 of "Ford Motor Company Global Car of the Year" and Motor Trend Car of the Year. This car sells with documented 71,466 miles. Purchased from famed hair stylist Paul J. Least, who purchased this car new. Powered by a V8 engine and automatic transmission. Matching numbers motor and drive train. The 1956 Lincoln Premiere was the prototype car for the "Batmobile" in the 1960's TV series. Setting on wide white wall tires with original hubcaps. Fender skirts, air conditioning, cruise control, dual exhaust, power antenna, power brakes, power steering, power windows, and power seats. Sells with the original owners manual. A rare chance to buy an award winning car with documentation.
PHOTOS DE LA LINCOLN PREMIERE HARDTOP COUPE 1956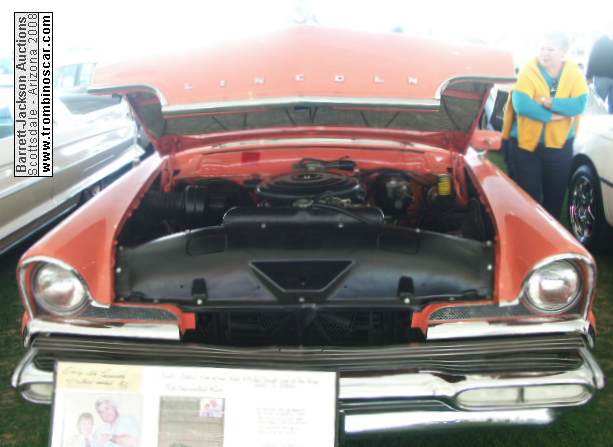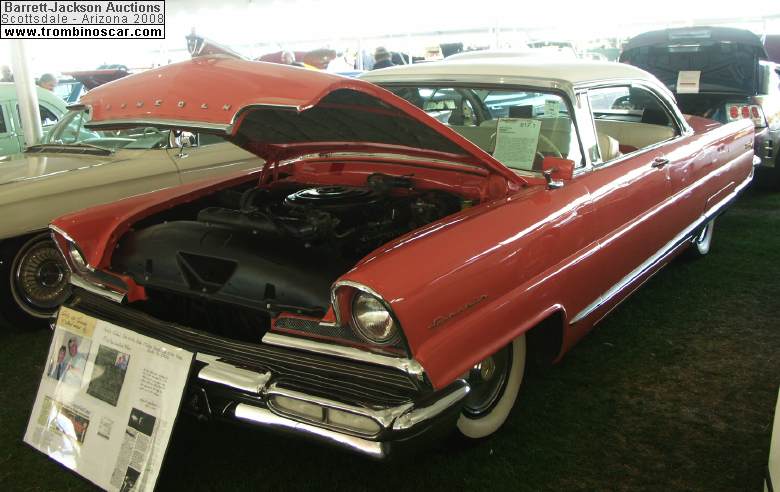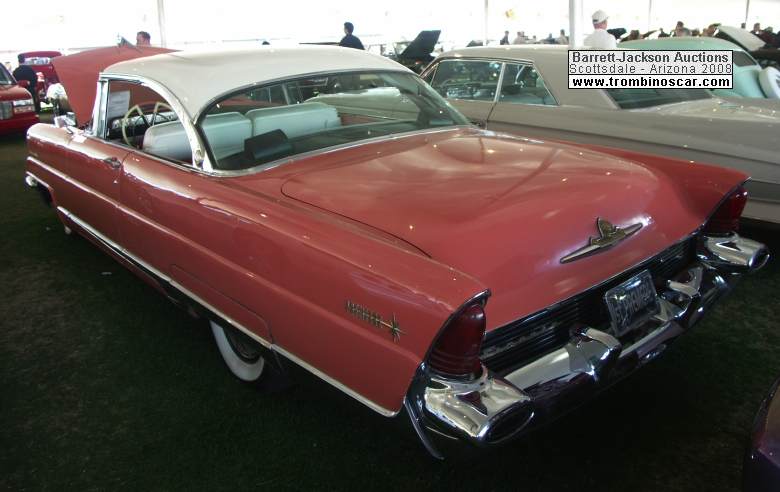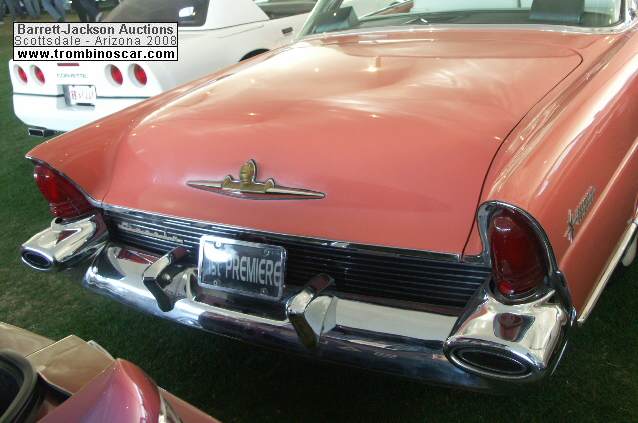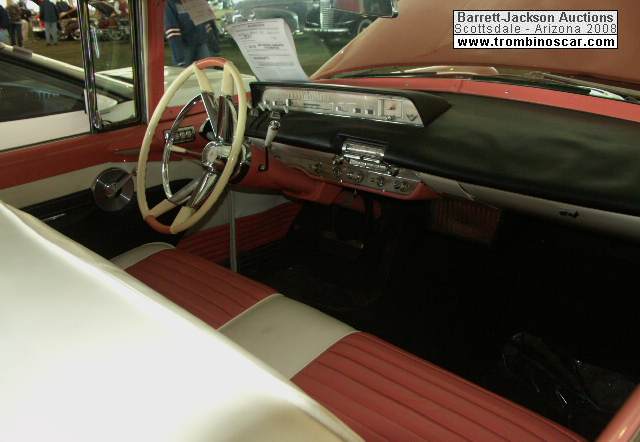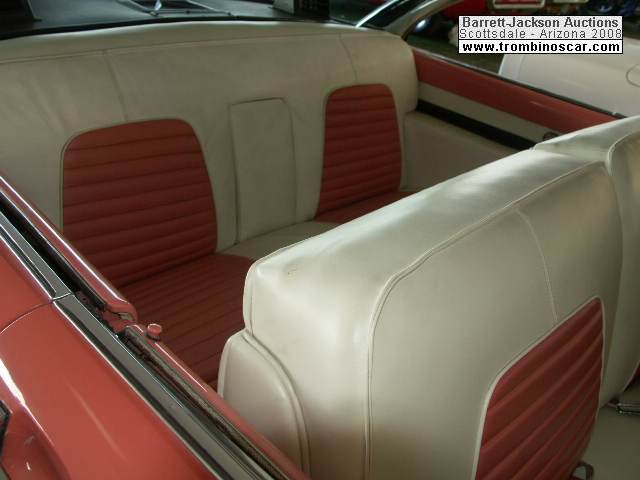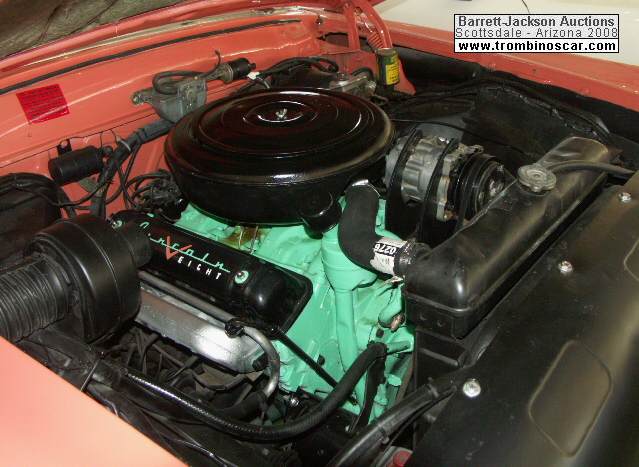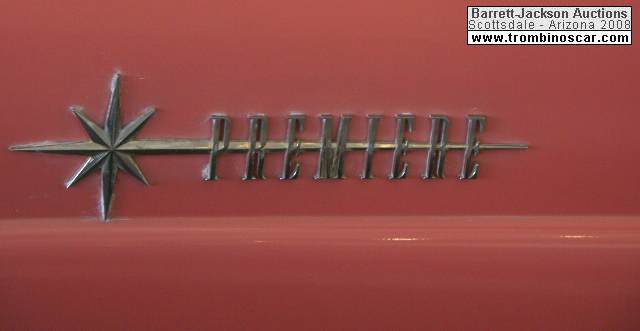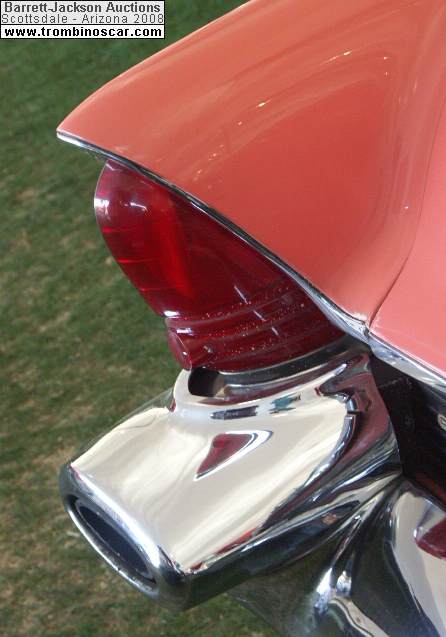 | | | |
| --- | --- | --- |
| | ou | |
des sites de https://trombinoscar.com